Are you looking to update or increase the performance of your Jeep JK? Check this guide out to see what options are at your disposal.By Neftali Medina – December 7, 2015
This article applies to the Jeep Wrangler JK (2007-present).
Part of owning a Jeep Wrangler is being able to express yourself with it. Whether you are interested in increasing performance, changing the looks or just looking for some functionality, there are hundreds of aftermarket options available for you to choose from. This guide highlights some of the more popular modifications Jeep owners like to do on their Wrangler JK.
Aftermarket Modifications
The following modifications are some of the most popular upgrades available for your JK. These upgrades include a cold air intake (CAI), tires and a winch installation. A cold air intake provides cooler air for the engine, while bigger tires help increase the overall traction and climbing ability. Winches are extremely useful for Jeep owners looking to off-road often. Each of these modifications are easily accessible and affordable.
Cold Air Intakes
DIY Cost – $180+
Professional Cost – $250
Skill Level – Easy; Simply replace the stock intake system with the cold air intake.
Cold air intakes are usually one of the first things to be added onto an engine. Not only do they produce more low-end torque, they also increase top-end horsepower. There are several different types of intake models available, such as those developed by K&N. The K&N systems offer between 7-12 horsepower, depending on the model. In order to achieve the best horsepower results, it is recommended to use these intakes in conjunction with a fully updated exhaust system.
Powered Winches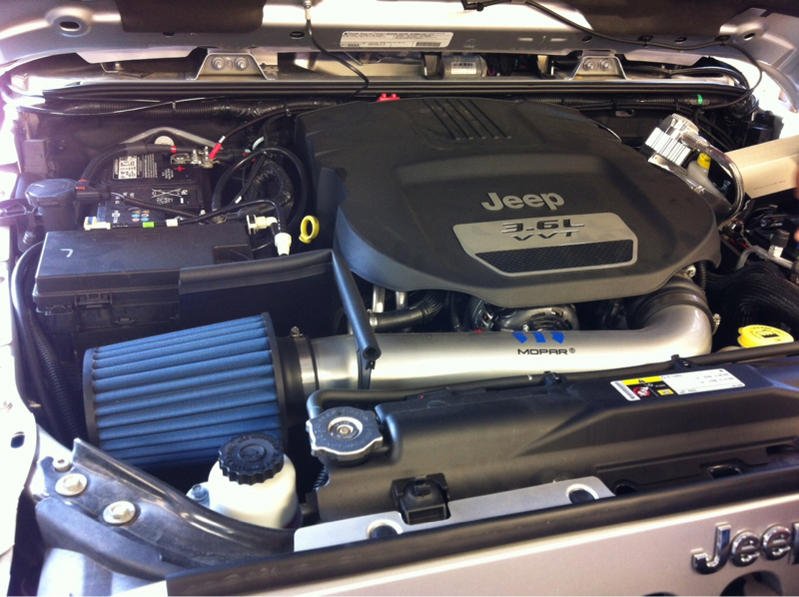 DIY Cost – $300
Professional Cost – $350
Skill Level – Easy; Bolt the winch to the bumper and wire it to the battery.
Anyone who's been off-roading knows of the dangers of surprisingly deep mud pits that can result in a full day of retrieval of the stuck vehicle. Winches makes it easier to pull lost vehicles out of these pits, clear debris or help move heavier objects. Basic winches can be mounted to a stock bumper using a mounting plate, while other aftermarket bumpers may have slots to hold it in place, such as the aggressive fab four bumper seen here. Some popular winches include the Smittybuilt XRC-9.5″ winch.
Tires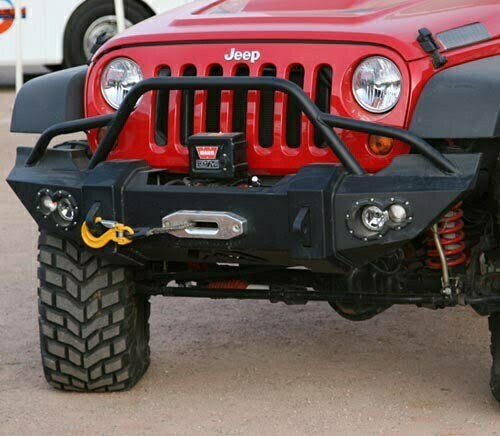 DIY Cost – $600+ a set
Professional Cost – $730+
Skill Level – Easy; Simply purchase the tire and, unless you have access to a tire installation and balancing machine, the service technicians will do the rest of the work.
This is the most expensive modification on this list, often costing thousands more for heavy duty tires. If you are interested in extra traction, the ability to crawl over rough terrain and a more aggressive standing vehicle, then tires should be at the top of your list. There are hundreds of sizes to choose from, but the largest a stock JK chassis can handle is 33×10.5″, which is commonly seen as 285/75/16. Larger tires will require suspension modifications to help prevent rubbing.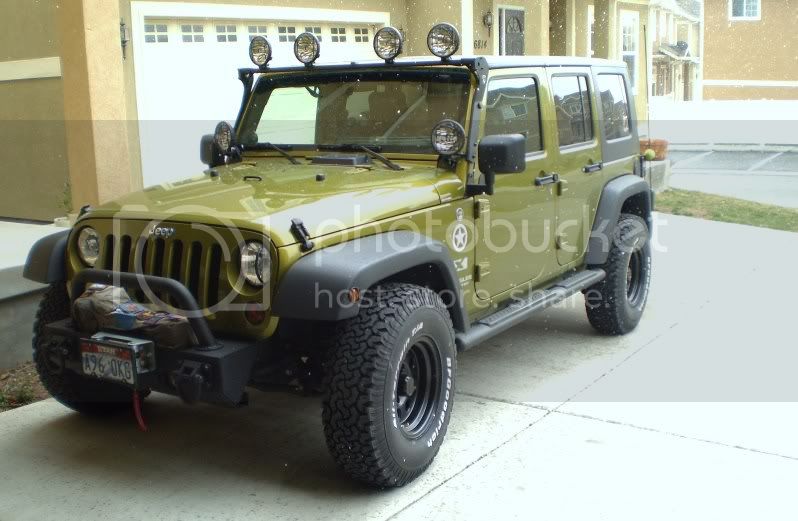 Pro Tip
All of these modifications, excluding the tires, can be done from the comfort of your garage and are an excellent way to become familiar with the design of your Wrangler JK.
Related Discussions