Every Jeep Wrangler has general information the owner will want to know. Read on to learn more about your Jeep Wrangler and its general maintenance schedule.By Charlie Gaston – November 25, 2015 
This article applies to the Jeep Wrangler (2007-Present).
The 2007 to present Jeep Wrangler is an all-around safe, well-structured vehicle, performing extremely well across most major crash tests, including those carried out by the National Highway and Traffic Safety Administration (NHTSA). In frontal crash tests, for example, the Jeep Wrangler received a five-star rating for both passenger-side and the driver-side safety. The Jeep Wrangler continues to be a consumer favorite thanks to a wide range of safety features, including windows with tempered glass, which tests show is durable enough to withstand front impact damage and some side impact damage. Safety features aside, the Jeep Wrangler is an excellent vehicle for off-roading and thanks to superior engineering, it is built to last well past the 100,000-mile mark.
2007 to Present Jeep Wrangler
Gross Weight
The weight of the Jeep Wrangler without occupants or baggage varies by transmission and model. At 4,075 lbs. for a manual transmission and 4,100 lbs. for an automatic transmission, the Wrangler X is the most "light weight" of the series. Next in line is the Wrangler Sahara. The manual transmission comes in at 4,269 lbs., while the automatic transmission comes in at a slightly higher weight of 4,294 lbs. Finally, the Wrangler Rubicon delivers a punch at 4,315 lbs. for the manual transmission and 4,340 lbs. for the automatic transmission.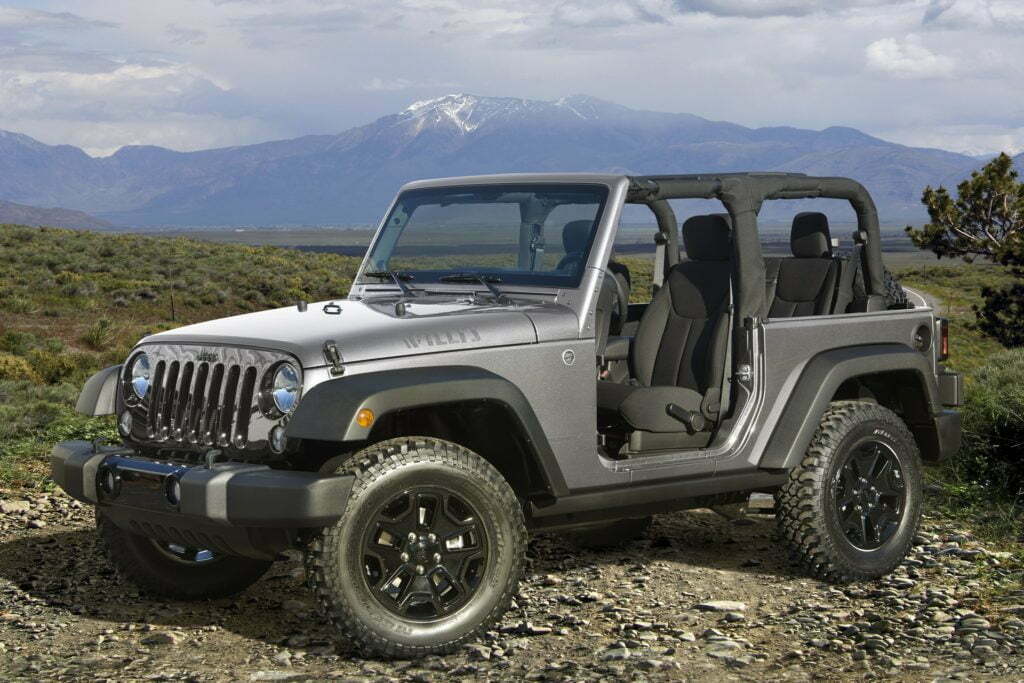 Figure 1. This is a 2015 Jeep Wrangler.
Tools to Keep On Hand
While there are a number of tools you'll want to keep on hand inside your Jeep Wrangler, should an immediate repair become necessary, here are out top picks: socket set, Torx set, vice grips, pliers, and sets of screwdrivers as well as wrenches. Other must-haves include rags, WD-40, duct tape, fencing wire, and super glue. For off-road use, it's also recommended that you carry tow straps, saws in various sizes, tow chains, a winch, extra U-joints, radiator hoses and a jack.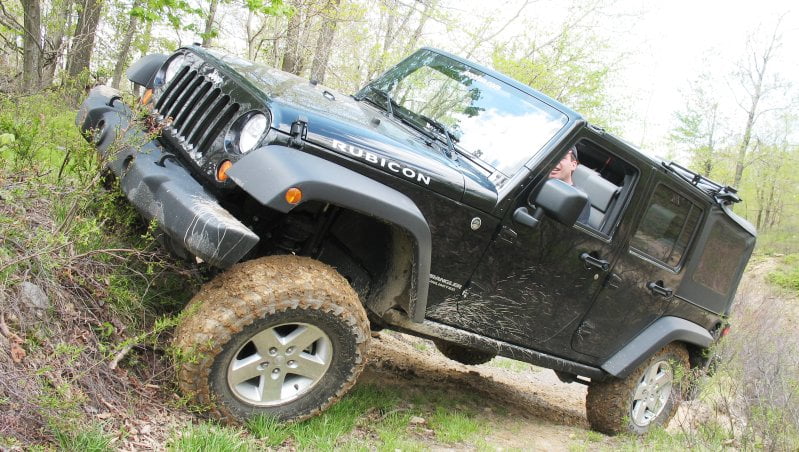 Figure 2. Keep tools on hand, especially when going off-roading.
Common Problems
Like most vehicles on the market today, the 2007 to present Jeep Wrangler does come with some common problems, which may or may not be applicable to your vehicle. The common problems reported by owners include, but are not limited to, rear vehicle noise, malfunctioning auto dimming feature, faulty unit-body floor pans, faulty key fob, and discoloration of the leather seating.
Scheduled Maintenance
Change your engine oil and rotate your tires every six months. If you will be using your jeep to travel off the road, have your brake linings, exhaust system and suspension system checked, starting in the first year. Once you reach 24,000 miles, begin checking your U-joints. You shouldn't need to replace your spark plugs until you reach the 32,000-miles mark. Have all major systems inspected at that time. Continue to follow your regular maintenance schedule. Once you hit 80,000 miles, flush your engine coolant.
Common Question
Are there any "hidden" features on the 2007 to Present Jeep Wrangler?
While not "hidden" per se, some Jeep Wrangler owners are surprised to lift up the center console and find a space for pens. The top of the console also houses switches that operate the rear windows. There is also a space to mount a battery charger.
Related Discussions