Blacking out the headlights can add a mysterious, aggressive look to your Jeep Wrangler. Learn how to do it yourself here.By Bassem Girgis – November 3, 2015
This article applies to the Jeep Wrangler JK (2007-Present).
Blacking out the headlights on the Jeep Wrangler has never been easier. Back in the day, you had to remove the headlights, paint them and reinstall them, which meant there was chance you could ruin them completely. Now with the black-out kits, all you need to do it cut out any design you want, remove the film and stick it, as it is self-adhesive. Some people like to cover the whole headlight, while others like to create a fun design. First, check your local laws because blacking out the headlights can be illegal in some states. Read on to learn how you can make your Jeep Wrangler stand out from the other ones in the road.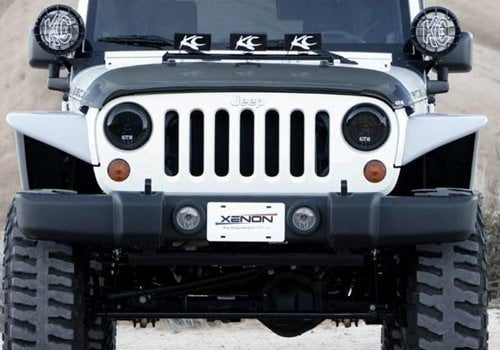 Figure 1. Blacked out headlights.

Materials Needed
Black-out film kit
Scissors
Credit card
Water
Blow dryer
Black-Out Kit with Adhesive
Step 1 – Cut the film
Cut the black-out film the shape you want. Most people cut it in a round shape to cover the whole headlight. You can purchase a kit made specifically for your Wrangler, in which case you will just remove it and apply it on the headlight.
Step 2 – Apply the film on the headlight
Apply the film slowly on the headlight, then use a credit card to push any bubbles out and away as you rube it with your fingers to make it stick.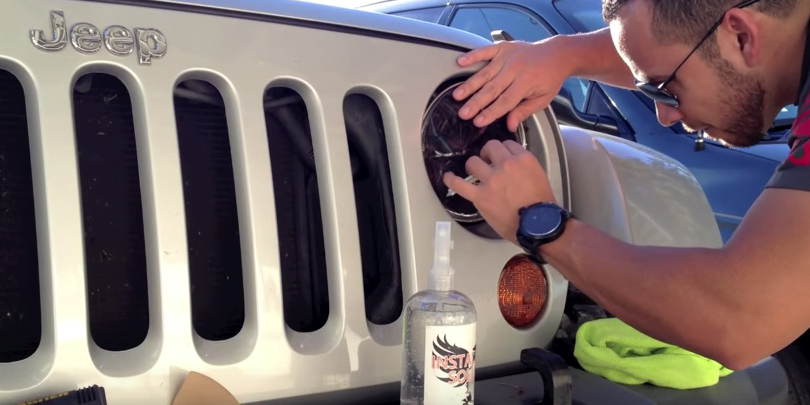 Figure 2. Apply film on headlight.
If your kit does not use self-adhesive, read on.
Black-Out Kit without Adhesive
Step 1 – Spray film with water
If you didn't buy the self-adhesive kit, spray water on the film.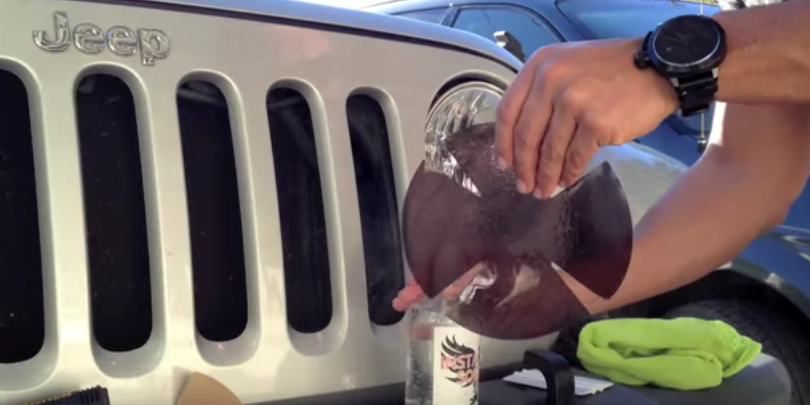 Figure 3. Spray film with water.
Step 2 – Apply film and scratch
After you've sprayed the film with water, apply it gently on the headlight. Scratch it with the credit card to ensure there are no bubbles underneath it.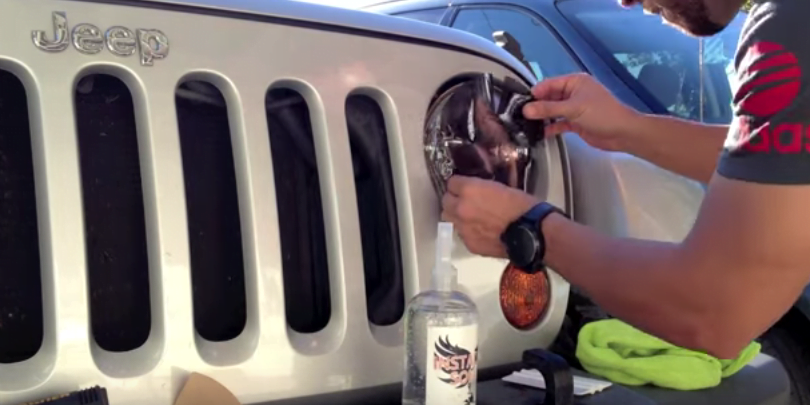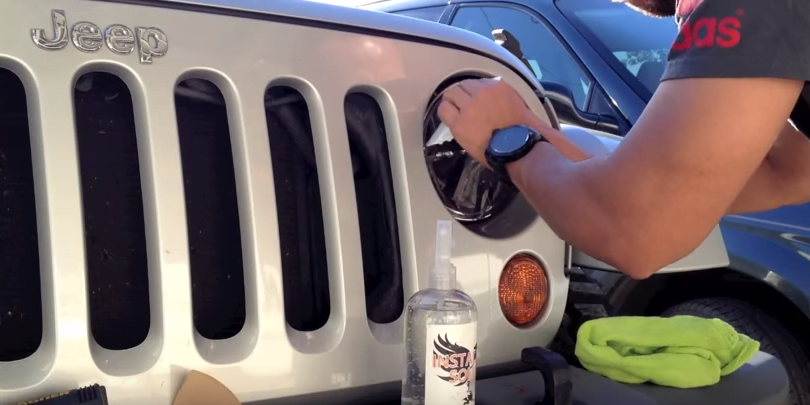 Step 3 – Blow dry the headlight
Use your blow dryer to blow dry your headlight. Use your credit card to scratch the edges to make sure it sticks well.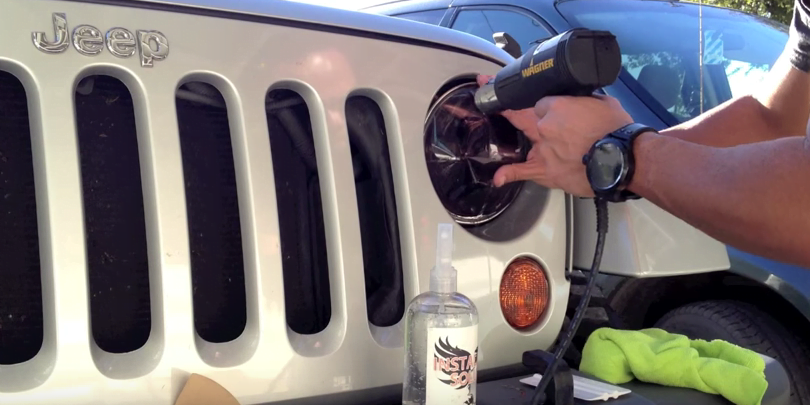 Figure 6. Blow dry headlights.
Pro Tip
Be sure to carefully read the manual that came with your kit to understand how their kit is designed to stick.
Featured Video: Jeep Wrangler Black-Out Headlights
Related Discussions