Learn how to adapt a WrapAround Windjammer to your Jeep with the help of this article.By Jerry Perez – November 24, 2015

This article applies to the Jeep Wrangler JK (2007-Present).
The Windjammer in your Jeep is a cloth or soft material removable top that guards you from the elements, but also makes it easy to go topless in a matter of minutes. The Windjammer is one of those things that makes a Jeep a true Jeep. These type of vehicles are iconic for going topless, doorless, and sometimes even windshield-less. The WrapAround Windjammer is designed to keep you dry and warm in the cold, as well as cool in the heat. Learn how to install a WrapAround Windjammer by following these steps

Materials Needed
Soft door surrounds
Dryer
13mm socket (optional)
Ratchet wrench (optional)
Step 1 – Remove stock Windjammer
Before being able to install the WrapAround Windjammer, you must first remove the stock one that is installed on your Jeep. Follow these steps:
Locate the Velcro straps or button snaps that secure the Windjammer.
Undo the straps or snaps.
Gently work from the front to the back carefully lifting the Windjammer.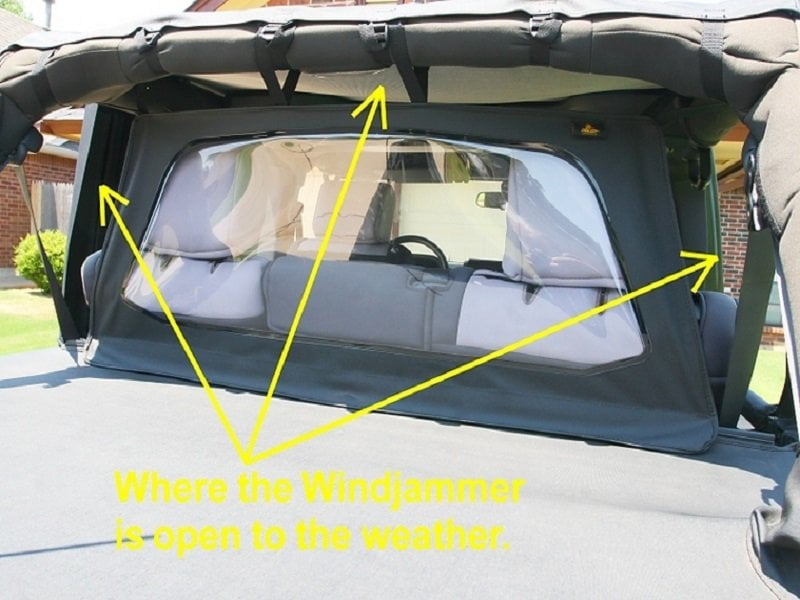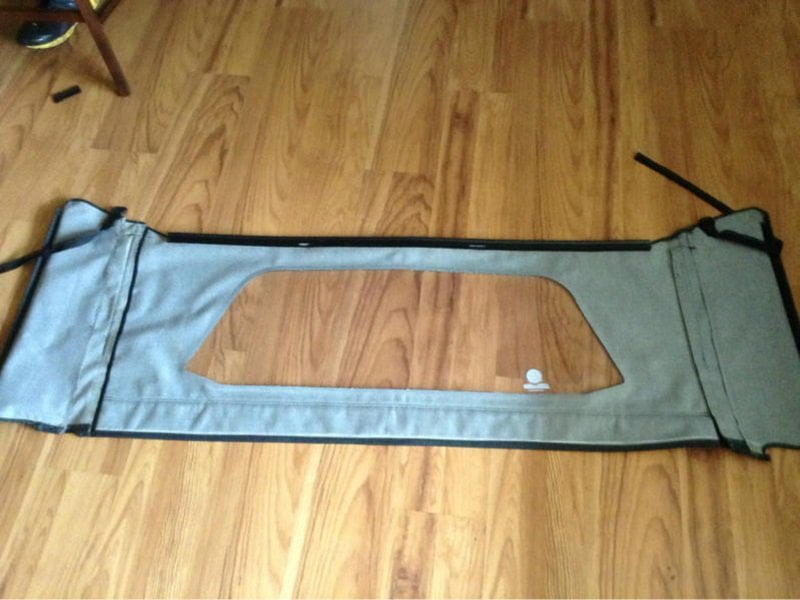 Step 2 – Prep WrapAround Windjammer
Although unconventional, it is somewhat of a secret to put your new WrapAround Windjammer in your clothes dryer machine for a few minutes. This will not only make your top softer to the touch, but more importantly, it will allow the material to stretch and be flexible at the time of installation. You will be thankful you did.
Pro Tip
It's a good idea to rubber band or tie loose straps to prevent scratching on the window portion while in the dryer.
Step 3 – Install WrapAround Windjammer
With the Windjammer ready to be stretched and installed on the Jeep, make sure to install your soft door surrounds before this step in order to prevent tearing or damaging the Windjammer. Follow these steps to do so:
Start by attaching the straps at the very front of the Jeep by the windshield.
Work your way back and attach the side straps, but do not tighten at this point.
Run straps through the back metal bars.
Snap together the cargo area snaps or straps.
Return to the front and thoroughly tighten the straps one by one. (Do not over tighten.)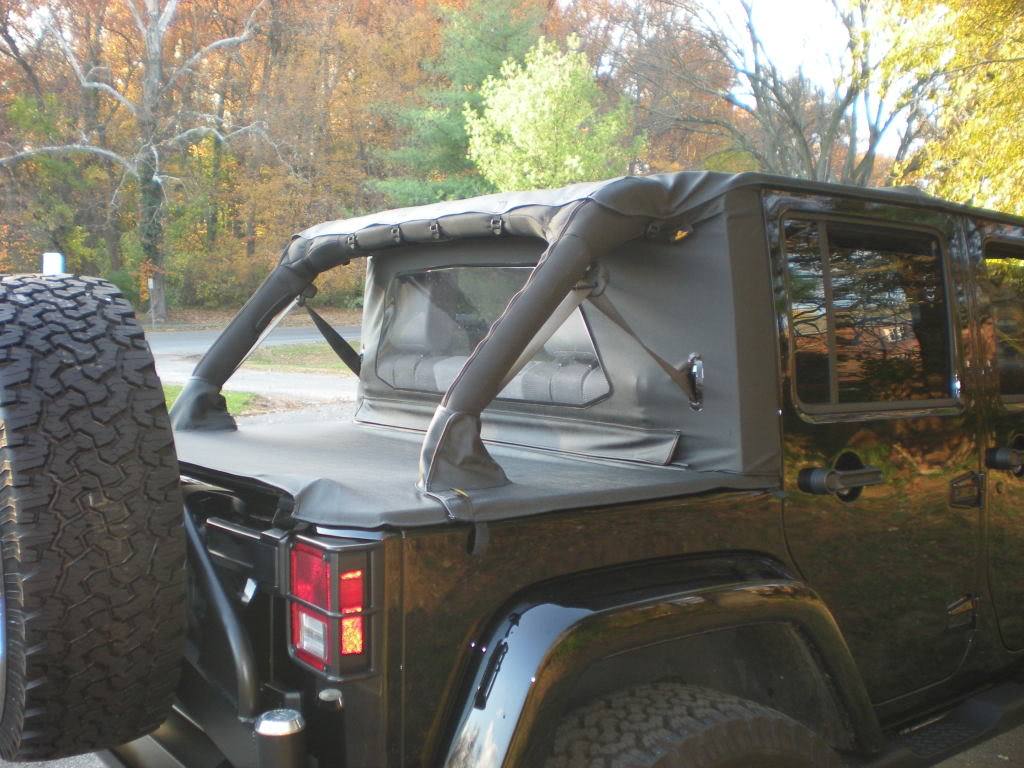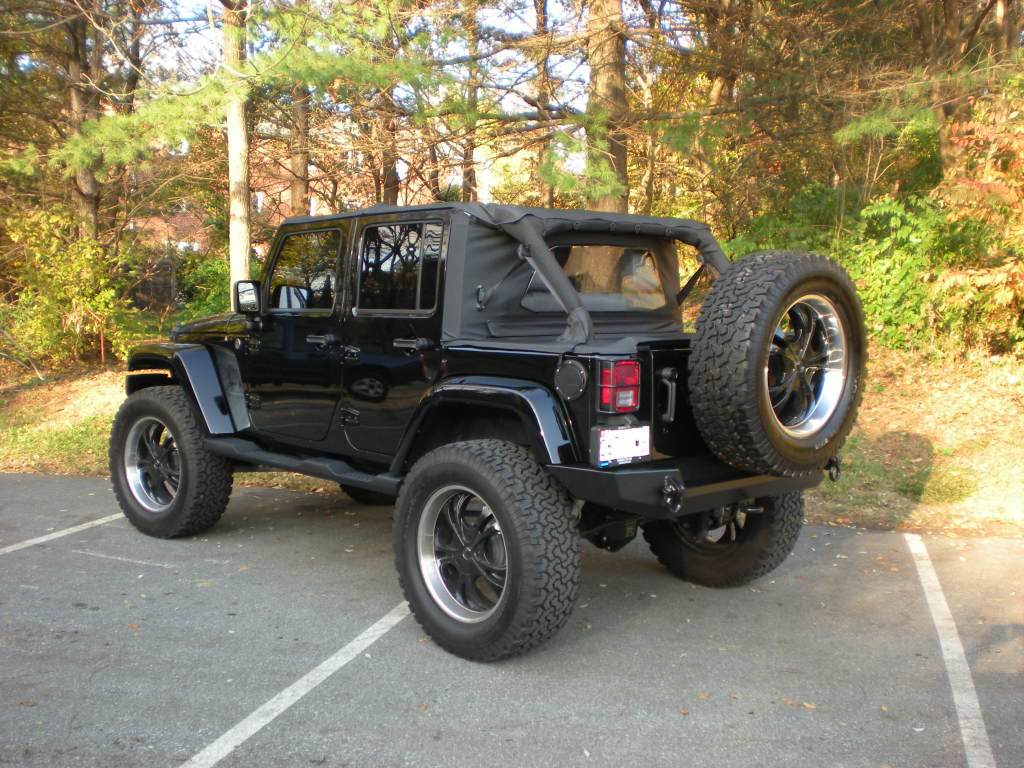 Pro Tip
On some year model Jeeps, you will need to remove the top seat belt assembly. Use a ratchet wrench and 13mm socket if this applies.
Related Discussions