Jack pads increase the surface area the jack has to make contact with the ground. Often times off-road, you'll find the ground has some sink or is not entirely level. This is when a jack pad makes raising your JK possible.By Weston Chadwick – November 23, 2015
This article applies to the Jeep Wrangler (2007-Present).
Jack pads come in many different sizes and types. The best off-road jack pads include features such as a wide base made from strong/durable materials. The wide base evenly distributes the vehicle's load, creating less sink into the ground. Some include adjustable mounts to bolt most jacks directly to the pad. Even the best jack pads cannot guarantee safety. Always inspect the condition of the jack and jack pad before use.

Materials Needed
Jack (mechanical or hydraulic)
Jack pad
Wheel chocks (optional)
Jack stand (must use with a hydraulic jack)
There are many different types of jack pads on the market. Here are some of the most popular choices with their average price points.
Safe Jack "Big Foot" base plate: $79
ORB high lift jack pad: $40
AEV jack base: $60
Step 1 – Locate the factory jacking points
The factory jacking points on the JK are at the ends of the front and rear axle tubes.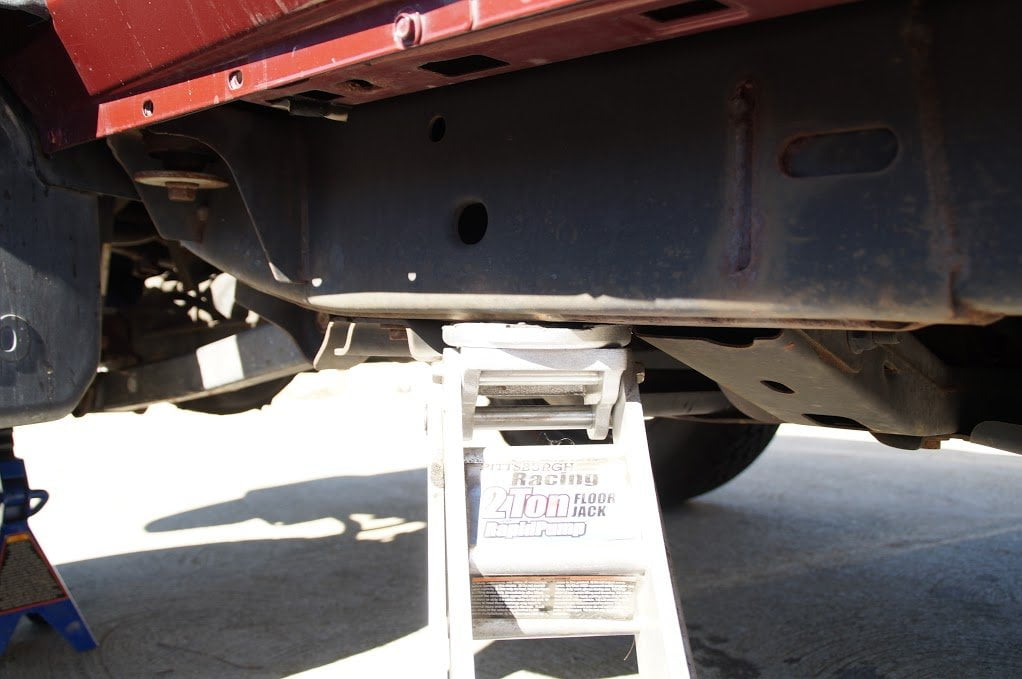 Figure 1. Jack up on the frame and put stands under the axle.
Step 2 – Prepare to jack up your JK
Move your JK to an area with smooth, level ground. Engage the parking brake. Place wheel chocks behind and in front of the wheel opposite your jack will be used. Assemble your factory scissor jack or bottle jack and place the jack pad beneath the jacking point at the corner you'll be working at. Inspect the jack pads for damage, such as cracks and bends. Make sure your jack meets or exceeds the vehicle's weight. This can be found on the driver's door jamb or the owner's manual. It is always smart to install a jack stand next to the jack once raised. This is a must with a jack that uses hydraulic pressure such as a bottle jack. Any pressure leak will cause the jack to fail.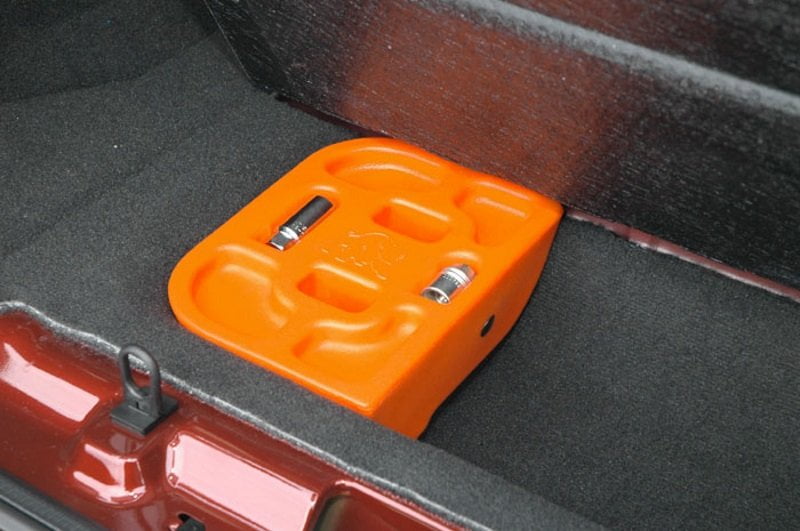 Figure 2. The AEV jack base.
Step 3 – Mount the jack to the jack pad
For off-road situations, jack pads with a wide base provide added stability. Soft ground can cause your jack to sink into the ground possibly leading to collapse. The wider base will spread out your vehicle's weight and counter this effect.
Jack pads come in different styles and designs. Some are simply placed underneath the jack with no physical attachment. Others bolt the jack to the jack pad. Follow the jack pad manufacturer's specific instructions when using their jack pad.
Related Discussion