Whether you want to remove the front bumper to touch it up or you want to replace it completely, this guide will show you how to do it in the Jeep Wrangler.By Bassem Girgis – November 25, 2015
This article applies to the Jeep Wrangler JK (2007-Present).
The more you off-road with your Jeep Wrangler, the more exterior components will get scratched up and break. Luckily, the Jeep Wrangler is equipped to make it easy for you to remove these components to touch it up and install it back on. One of the most common components to get scratched up on the Wrangler is the bumper. Removing the front bumper is easy and can be done at home. This guide will show you how to safely remove it. So whether you want to remove it in order to install an aftermarket one or you want to touch it up and put it back on, this guide will show you how to do so in the most effective way possible.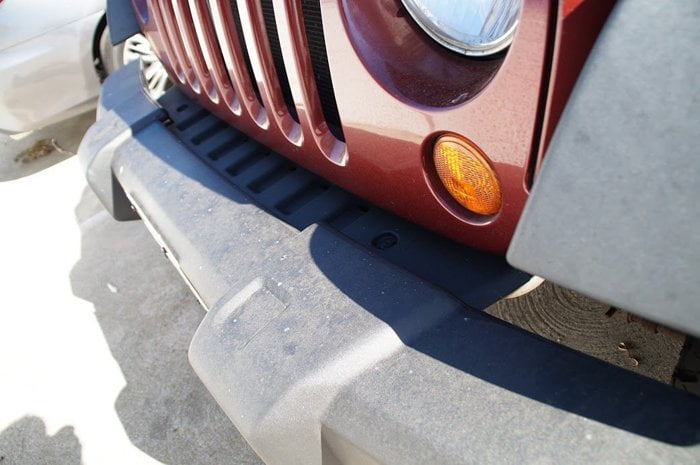 Figure 1. Front bumper.

Materials Needed
18mm socket
1/2″ ratchet
Phillips screwdriver
Step 1 – Remove plastic shield
Remove the six rubber grommet holding the front plastic shield under the front of your Jeep. You can remove those using your Phillips screwdriver.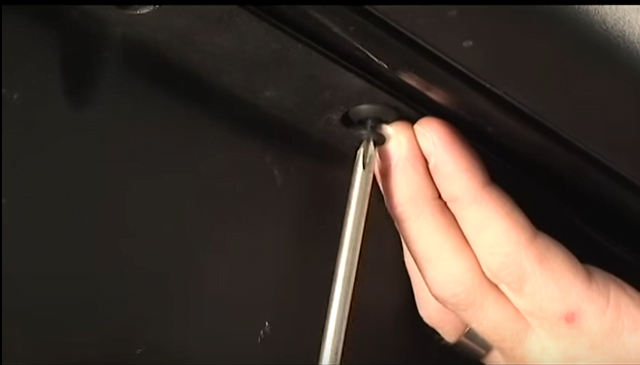 Figure 2. Remove six fasteners holding plastic shield.
Step 2 – Disconnect fog lights
To disconnect the fog lights, you will need to unplug the electrical harness connected to it. You can accomplish that by squeezing the plastic tab and pulling out.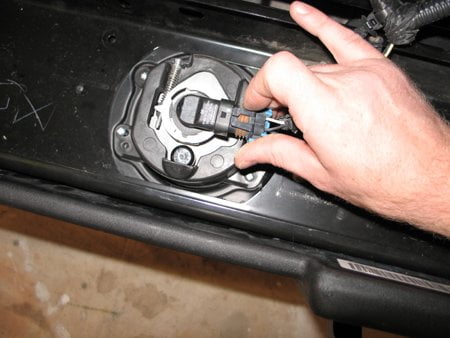 Figure 3. Unplug fog lights.
Step 3 – Remove bumper bolts
The bumper is held in place by eight bolts, so remove those. It's recommended you ask for the assistance of a friend, because the bumper will fall forward as you remove the bolts. Use your 18mm socket to remove the eight bolts along the inside of the bumper.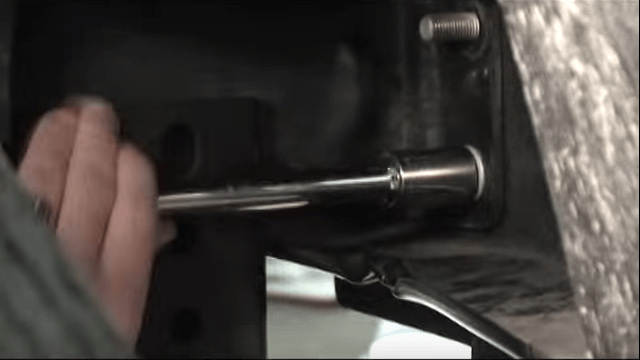 Figure 4. Remove eight bolts.
Step 4 – Remove bumper
To remove the bumper, simply pull it off with the help of a friend. Be sure to place it on towels or anything that will prevent it from scratching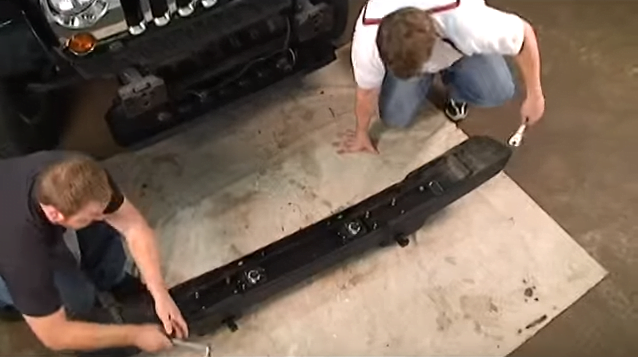 Figure 5. Remove bumper.
Featured Video: Front Bumper Install
Related Discussions