Sounds simple enough? There are only a few quick and easy steps to take before your windshield wiper is safely removed.By Antonio Mannino – November 25, 2015
Contributors: Tony Mannino
This article applies to the Jeep Wrangler JK (2007-Present).
There are a number of reasons why you may need to remove the wiper arms on your Wrangler. You may want to install aftermarket wiper arms or replace a damaged one. Some aftermarket part installations require the removal of the wiper arms. Either way, you need to first remove your windshield wiper blade arm. This is a simple project, but may require a bit of patience when wiggling the arm off of the base of the windshield wiper assembly.

Materials Needed
Socket wrench
13mm socket
Slip-joint pliers or battery terminal remover
Flat head screwdriver
Thin flat head screwdriver (optional)
Step 1 – Remove the latch
There is a small latch at the base of the wiper arm that needs to be removed. You simply pry off that small latch and this will reveal the bolt that we need to remove. If you are having trouble taking the latch with your hand, then try a thin flat head screwdriver.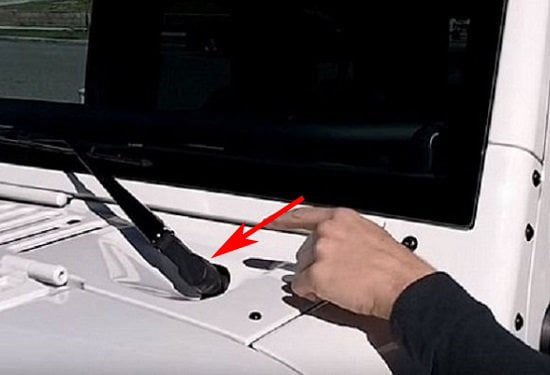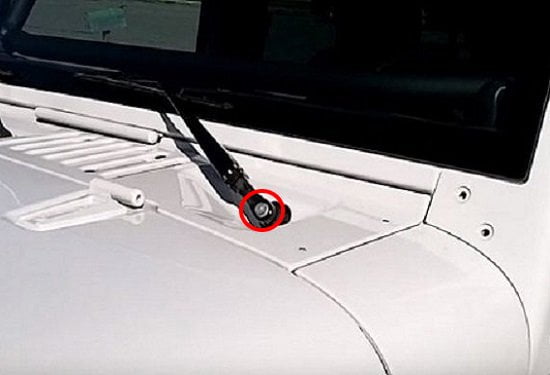 Step 2 – Remove 13mm bolt
There is no need for an extension here, just use your socket wrench to loosen and remove the bolt. It begins to free up the wiper arm for removal. Be sure to support the arm with your hand while you loosen the bolt to prevent any damage to the wiper arm.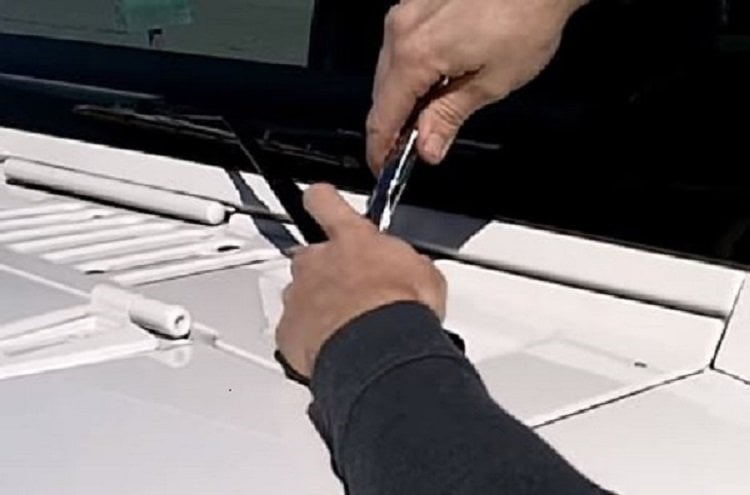 Figure 3. 13mm bolt being removed.
Step 3 – Fold the wiper arm up
Grab the blade of the wiper and pull it towards you. This folds the wiper arm at a 90 degree angle. This is similar to what you would do if you were lifting the blade to clean underneath. The wiper blade should now be more or less pointed upward towards you. This is going to make the next step much easier.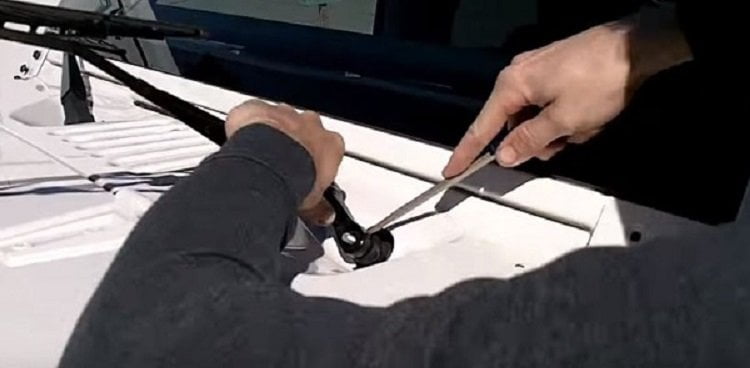 Figure 4. Fold the wiper arm at a 90 degree angle.
Step 4 – Remove the windshield wiper arm
This is where the flat head screwdriver or battery terminal puller will come in handy. Use caution not to damage anything; don't use too much force. Simply pry the wiper arm free and as it begins to loosen, you can remove it from the assembly.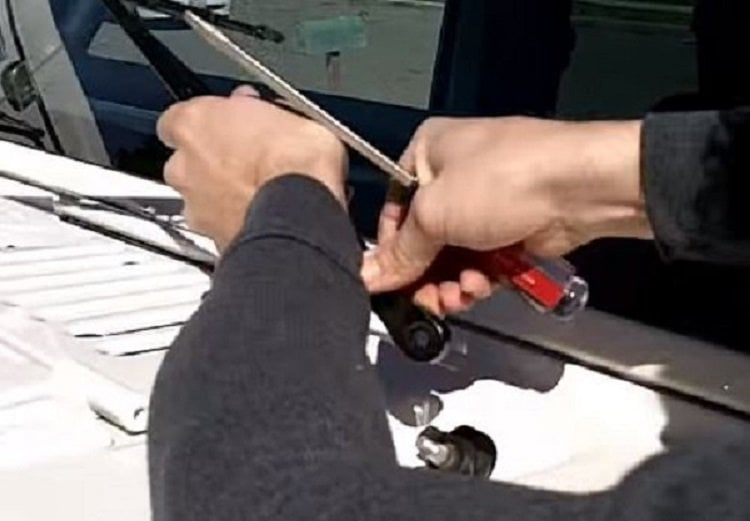 Figure 5. Work the arm free and remove it.
Step 5 – Install replacement wiper
With the new wiper installed on the arm, reattach the arm to the mount, secure the 13mm bolt and then the latch. Finally, congratulate yourself on an easy job well done.
Related Discussions