Read on to learn about some fast and affordable tips for replacing the dome lights in the Jeep Wrangler JK.By Charlie Gaston – November 25, 2015
This article applies to the Jeep Wrangler JK (2007-present).
It's no secret that replacing a dome light is easy. The "hard" part is making sure you've chosen the correct replacement bulb for your vehicle. So, what is a correct replacement bulb? The answer is simple. A correct replacement bulb is one that provides adequate (if not brilliant) light to you and your passengers and, as one would assume, one that fits within the actual light housing of your vehicle. As for which bulbs are right for your 2007 and newer Jeep Wrangler, well, you'll just have to keep reading to find out!

Materials Needed
LED dome light replacement bulbs
Pry tool or screwdriver
Step 1 – Choose the correct bulbs
When replacing the dome lights in a 2007 and newer Jeep Wrangler, it's best to check the owner's manual to determine the correct bulb numbers for your vehicle.
In the case of the 2007-present Jeep Wrangler, you would need to install SMD LED 912 or 917 bulbs in the front of your vehicle and SMD LED 578 bulbs in the rear of your vehicle.
These numbers apply when purchasing original equipment manufacturer (OEM) or aftermarket dome light replacement bulbs.
Dome lights are available in a wide range of colors.
Pro Tip
SMD LED stands for "Surface-Mounted Device Light-Emitting Diode."
Step 2 – Distribute interior light more broadly
For about the cost of a cup of coffee, you can disperse the light within your Jeep Wrangler more widely and evenly (by approximately 120 degrees) and deliver greater illumination. Install one or more "bolt" LED lights along the sound bar in your vehicle. These small lights are angled, allowing you to obtain a wash of light over the driver's seat, passenger seat or other key areas of your Jeep. The installation process is easy; however, you will need to drill the appropriately sized hole to accommodate the light of your choice and make adjustments to the wiring so the light(s) turns on and off as your vehicle door(s) open and close, respectively.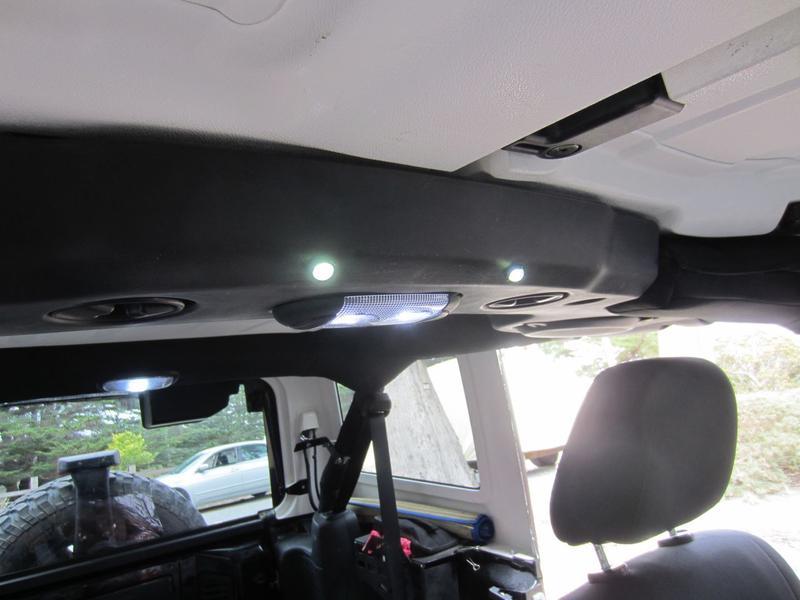 Figure 2. This is a "bolt" LED light.
Pro Tip
This low-cost modification will run you around $5 per bulb.
Step 3 – Replace your map lights
When replacing your map lights, you might need to remove or alter the tabs on the light housing to accommodate brighter, high-power LED bulbs. Alternatively, you can purchase smaller size bulbs and solder them in, should sizing become an issue at any point during installation.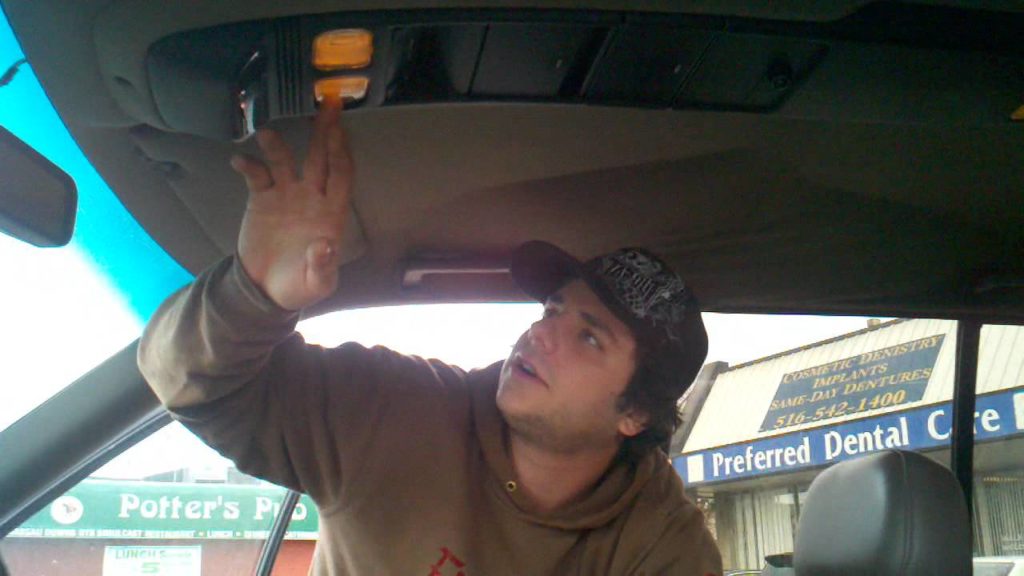 Figure 3. Change your map lights as needed.
Step 4 – Adjust bulb replacements as needed
It's worth mentioning that if you feel comfortable doing so, you can make modifications to bulbs so they more easily fit your Jeep Wrangler. These simple modification might include removing the guides along the sides for the easiest and snuggest fit possible.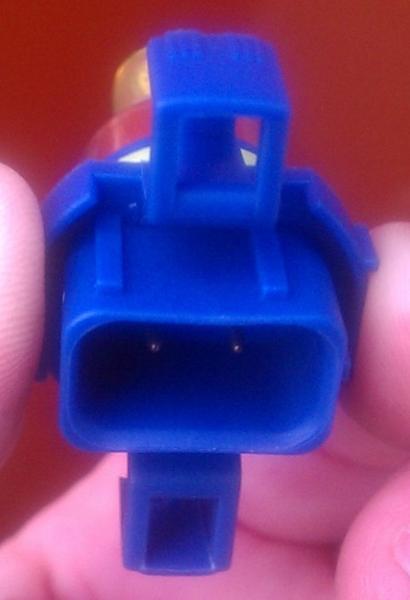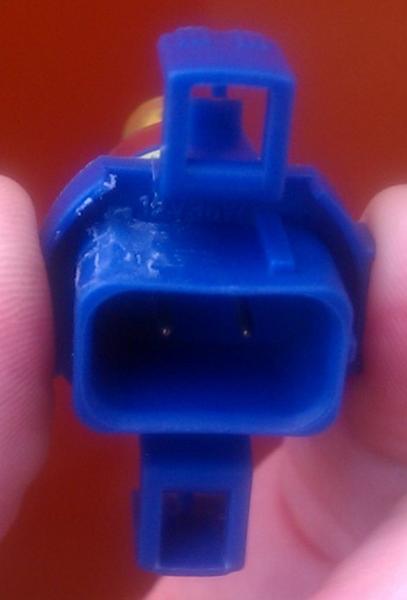 Related Discussions