Off-road tires come in different types and designs. Depending on your needs, you can find a tire that performs optimally on the road, off-road, or both.By Weston Chadwick – November 23, 2015
Contributors: MikekiM, jeeeep, Tripletsi, powrsurg
This article applies to the Jeep Wrangler JK (2007-Present).
Off-road tires are one of the most commonly added parts to the JK. They provide an instant increase in traction and clearance in all driving conditions off-road. Their great performance off-road comes with reduced performance on-road. This is where all terrain and all season tires are used, depending on your needs. All terrain tires are great for light off-road applications such as shallow areas of mud and basic trails. With so many all terrain tire choices on the market, you're sure to find the tire most suited to your application. All season tires are there for the rare occasion when you need to transverse a gravel road or dirt road. Traction and handling on pavement in all weather conditions is this type of tire's focus.
Component Breakdown
All Season
All season tires perform well in all on-road driving conditions. These tires offer a long service life reaching amounts such as 40,000 to 50,000 miles. An all season tire would suit the JK owner that occasionally maneuver through trails with mild amounts of rock and surface irregularity.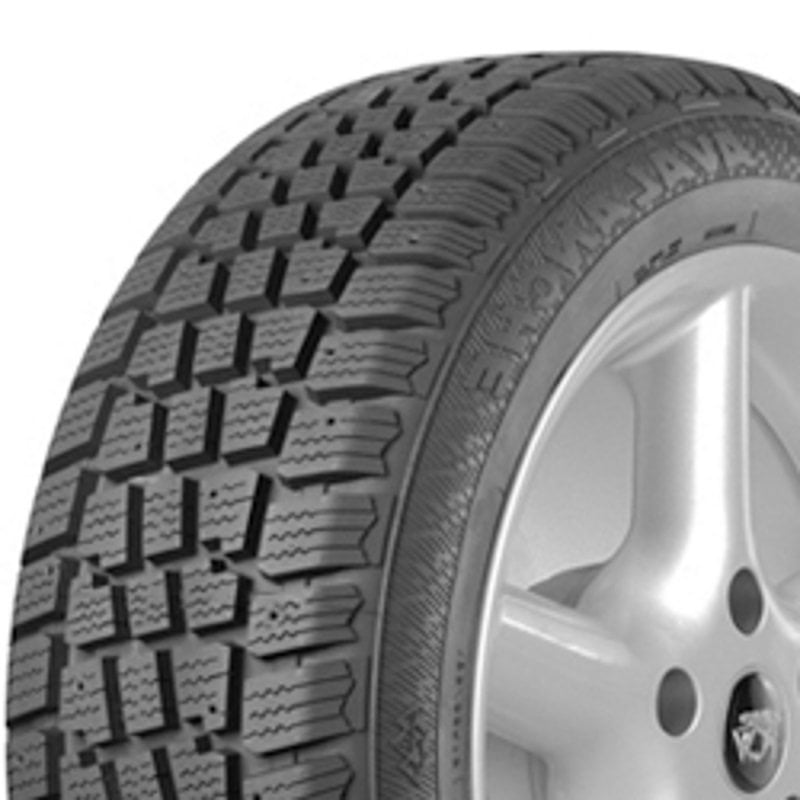 Figure 1. An all season tire.
All Terrain
All terrain tires bridge the gap between on-road and off-road. Using a combination of deep and compacted tread blocks, these tires are able to gain traction in the dirt while evenly spreading out the vehicle's weight. The result is a tire with a long service life and useful performance off-road.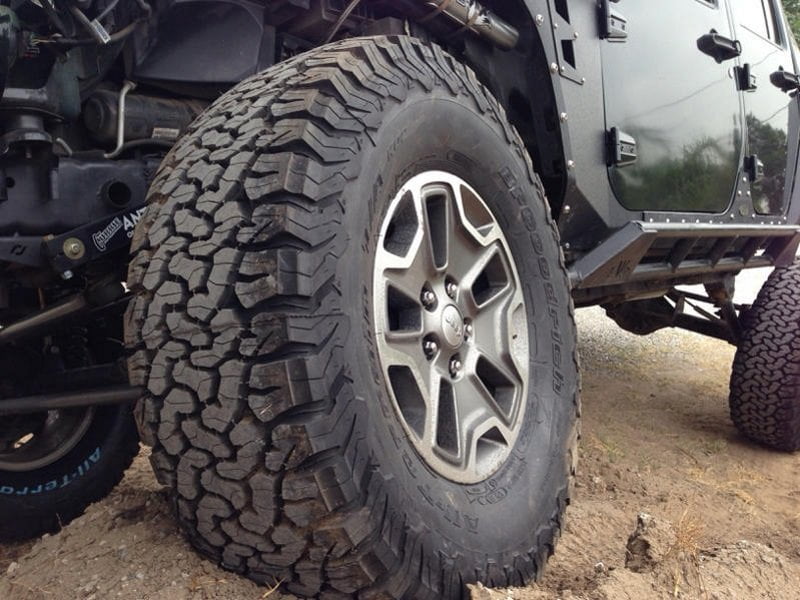 Figure 2. An all terrain tire.
Extreme Off-Road
An extreme off-road tire uses a deeply grooved tread pattern to sink into the ground. When the tire rotates, dirt is taken with it maximizing traction. These tires often do not have a long service life, especially when used on pavement. The spaced/deep grooved tread combined with stiff sidewalls isolates the contact patch area. In addition, the tread design often makes for a noisy ride.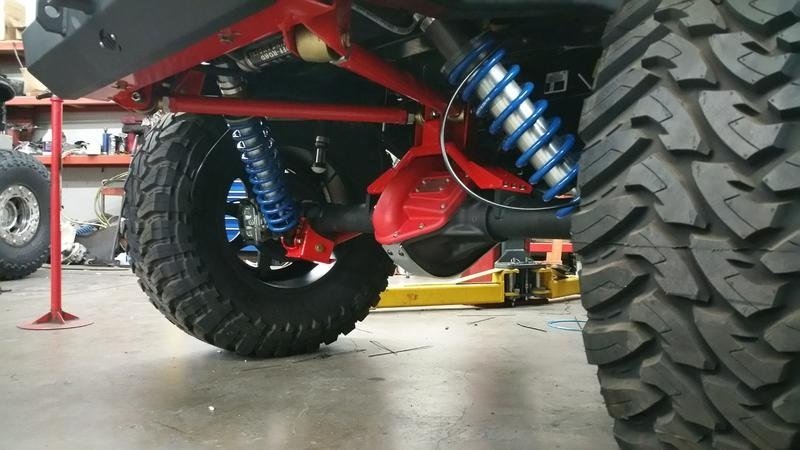 Figure 3. An extreme off-road tire.
Scheduled Maintenance
All season tires average life expectancy is 40,000 to 50,000 miles.
All terrain tires average life expectancy is 50,000 to 60,000 miles.
Extreme off-road tires average life expectancy is 30,000 to 40,000 miles.
Tires come with an expiration date. This is measured in years and is found on the tire sidewall. Look for the four digit DOT code inside the circle. It lists the tires week and year of manufacture. The first two digits are the week and the last two are the year. Most tires have a six year expiration date. Check with your tires manufacturer for more information.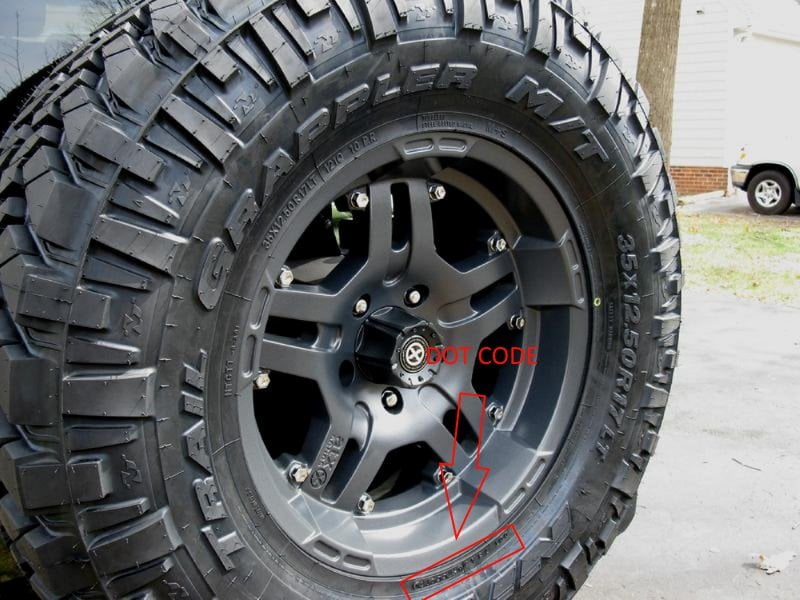 Figure 4. Where to find a DOT tire code.
Common Questions
Should I buy a bias ply tire or radial?
Bias ply tires generally use a softer compound compared to radial type tires. This creates excellent traction for bias ply tires when off-road with the air pressure low. A radial tire uses firmer construction that equals a longer service life.
What are the most popular off-road tire brands?
Some of the most popular brands are BFGoodrich, Michelin, Nitto, and Goodyear. Specific tires that seem to be popular amongst Jeepers include BFGroodrich Mud Terrain, Goodyear Wrangler, and Nitto Mud Grappler.
What's the largest size tire I can fit under my stock JK without issue?
The largest size tire that can be fit without modification to the fenders is 33″ in diameter. An 11″ to 12″ width is about the average width recommended.
Common Issues
Extreme off-road tires and on-road handling:
There will be some decrease in handling compared to all terrain or all season tires. The lower contact patch area and softer compound make for less stability on pavement.
Large tires and their effects on the speedometer:
With 33″ tires, your speedometer will read about five miles per hour to slow. Some computer flash tuners include settings for speedometer calibration such as SuperChips and Procal.
Optimum rear axle final drive ratios with large off-road tires:
You'll want to change the final drive ratio when increasing tire size over 33″. Popular choices are 4:10, 4:56, and for the more off-road focused 4:88. Higher gear ratios equal more tire rotations per output shaft rotation. This makes for great low end torque while off-road.
Related Discussions