Rocks, mud, snow and sand are the Wrangler's natural habitat. Read on for the basic equipment and knowledge you need to get out – and stay out.By Scott Phillips – December 23, 2015
This article applies to the Jeep Wrangler JK (2007-present).
The Wrangler isn't a machine; it's a culture. A culture of can-do, competence and self-sufficiency. The principal attributes you need to off-road your Wrangler are a disposition towards learning and plenty of common sense. Sanctioned trail runs are a safe learning environment but can be slow-going, with a lot of traffic. Otherwise, you can be quite successful off-roading with a small group of new Jeepers, who are reasonably prepared for the challenge. Here's everything you need to know about off-roading in your Jeep Wrangler JK.
Rocks and Mud:
Think the trail ahead of you.
Go slow, and when in doubt, walk the section first.
Use 4-Low for more wheel torque.
Always protect your undercarriage. Place the wheels on obstacles. Don't straddle rocks.
Be aware that 4-High tends to overheat in the rocks and muddy environments.
Sand and Snow:
Use 4-High for less wheel torque and faster travel.
Accelerate slowly. Don't spin and dig in.
Keep moving.
Brake slowly to prevent plowing sand or snow in front of the wheels.
Off-Road Protocol:
Don't be a sparkle pony.
While skilled Jeepers are always willing to help, don't expect to count on others.
Bring your own equipment.
Beginning Off-Road Equipment
Tow Strap and Recovery Strap: Differences and Uses
Towing and Recovery are two very different operations that require specific straps.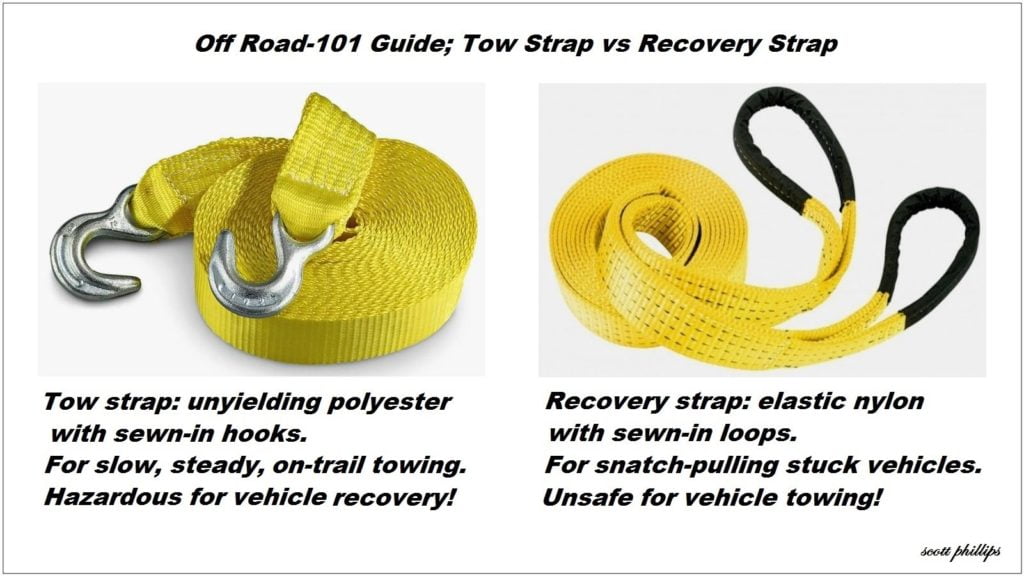 Figure 1. Off Road-101 Guide: Tow strap vs recovery strap.
Towing is the slow and steady pulling of a disabled Wrangler along the trail; and requires an unyielding polyester tow strap. When towing, take up slack slowly and pull gently. Never attempt recovery with a tow strap! The unyielding polyester strap can break hooks and yank off parts.
Recovery is the snatch-pulling of an immobile Wrangler out of the sand or muck and requires an elastic recovery strap. The nylon elastic recovery strap acts as a shock absorber for the abrupt pulling force. Secure the recovery strap to the frame of the stuck Wrangler without using metal hooks. Try to avoid towing with a recovery strap, as the rubber band effect can bang the vehicles together.
The only safe, heavy-duty pulling fixture on your Wrangler is the frame-mounted hitch receiver, equipped with a D-ring adapter.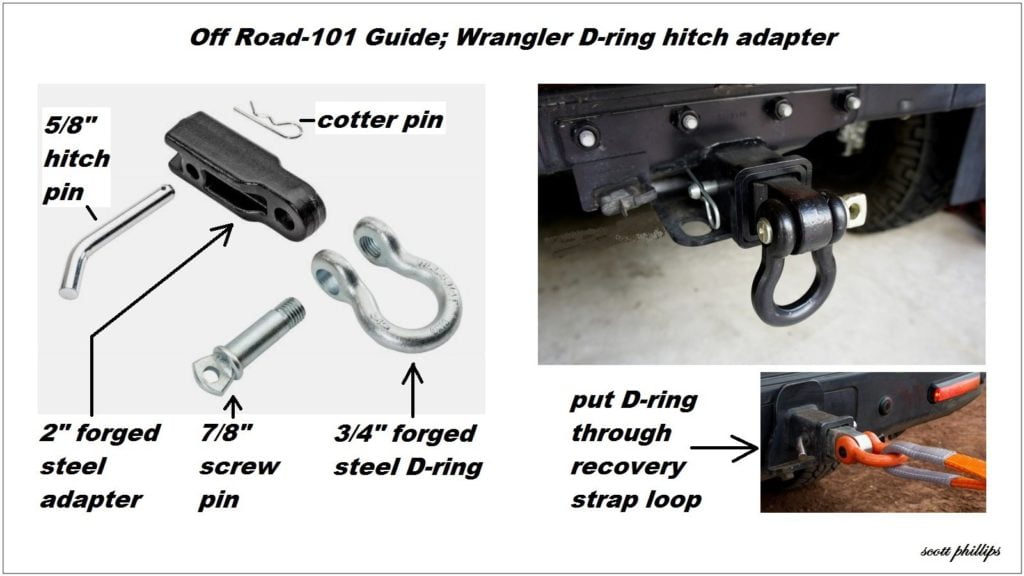 Figure 2. Off Road-101 Guide; Wrangler D-ring hitch adapter.
Put the D-ring through the recovery strap loop and assemble the adapter as shown.
Only pull with a D-ring hitch adapter.
Only pull in forward gears. Pulling in reverse can damage the differential gear teeth.
When recovering a stuck Wrangler, keep in mind that the front "bulldog teeth" tow hooks are only meant for light pulling and tie-down, as they are bolted to the front bumper horns rather than the main frame. Additionally, Jeep does not recommend attaching D-ring tow hooks to the stock front bumper, as it is not sturdy enough to endure the stress of pulling the 4000+ lb. Wrangler. For the serious work of towing and recovery, the Wrangler needs towing base plates securely bolted to the front frame. These have 2″ Class 3 hitch receivers that will accept D-ring adapters for recovery straps.
Pro Tip
Never attach any pull strap to a hitch ball. The ball can break off and become a high-speed missile.
Anti-roll Bar Quick Disconnect
The anti-roll bar is commonly called a sway bar, although its purpose is to minimize sway or body roll.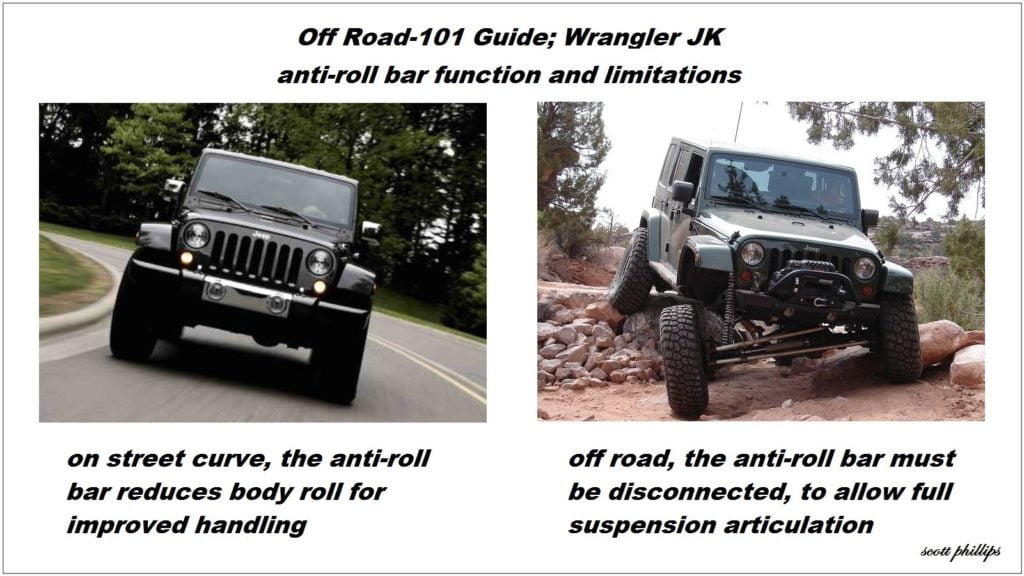 Figure 3. Off Road-101 Guide; Wrangler JK body roll and suspension articulation.
The Wrangler JK has front and rear anti-roll bars. The bars connect the left and right wheels together through the frame in an effort to force each side to remain level with the other side. On pavement, this minimizes body roll in curves and provides more handling stability. However, the anti-roll bars prevent the suspension articulation needed to keep all four wheels on the ground when off-roading.
Some off-roaders will remove the 12mm bolts in the front anti-roll end-links and replace them with smaller 7/16″ clevis pins that can be quickly pulled to disconnect the front anti-roll bar on the trail. However, there are many great aftermarket end-links with quick-disconnects that are easy to install and use.
On Board, Portable Air Compressor
Experienced Wrangler rock-crawlers and trail riders know that trail tires need to be partially deflated for traction in the rough and then re-inflated to about 30psi for the drive home.
As one example, this Smittybilt 2780 has a duty cycle with long run time, high cubic-feet per minute air flow and adequate hose reach for most inflation jobs on the trail. However, there are many good compressors to choose from. Click here for a comprehensive review of portable air compressors.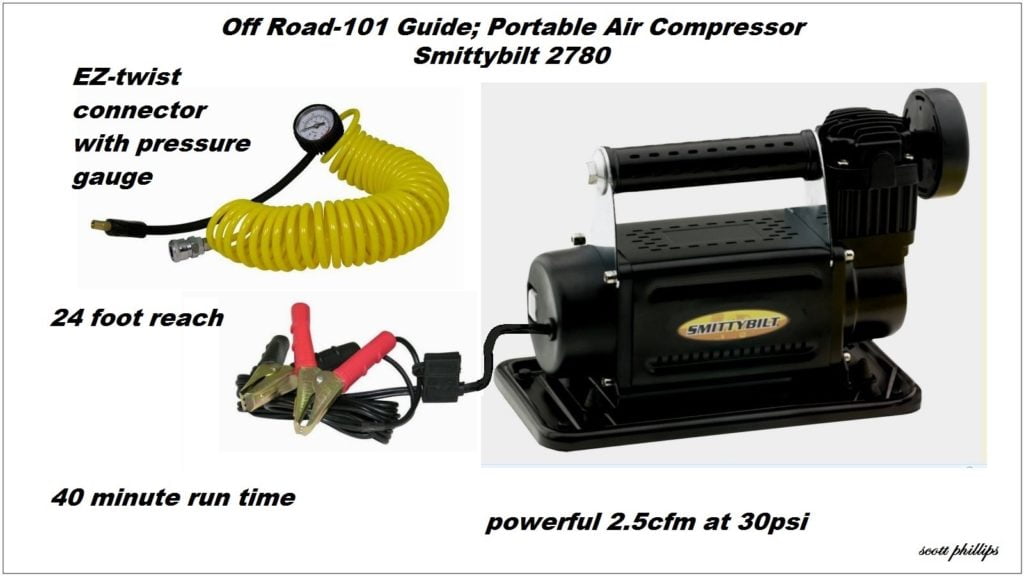 Figure 4. Off Road-101 Guide; portable air compressor, Smittybilt 2780.
Jack Base Booster
This Mopar jack booster fits into the rear tool bin of the Wrangler and provides a sturdy platform for the OEM scissor jack.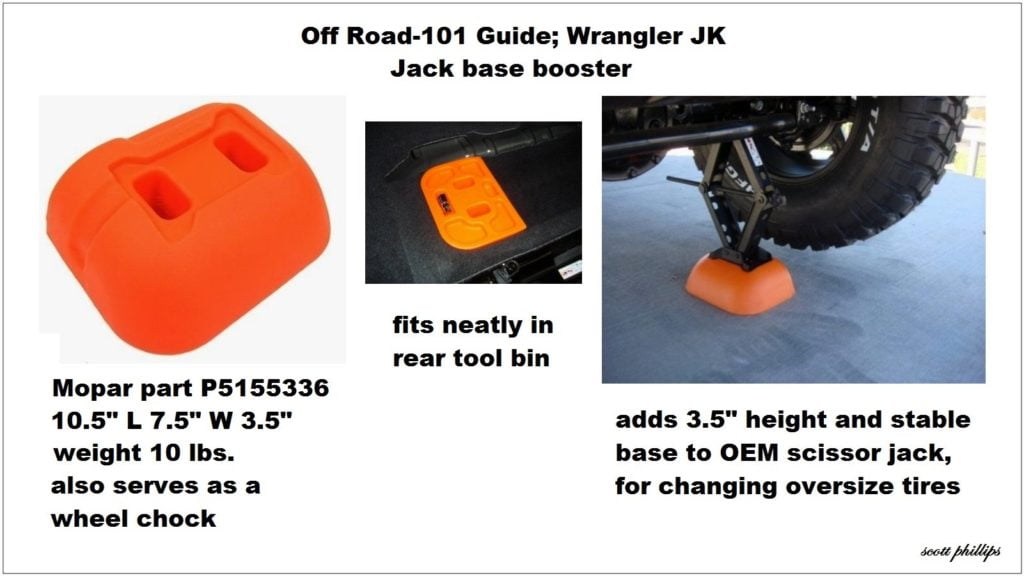 Figure 5. Off Road-101 Guide; Wrangler JK, jack base booster.
Jacking a Wrangler in the dirt, rocks and mud is always a demanding operation. With its slow-acting screw mechanism, the OEM scissor jack is one of the safer options for basic tire changes, and the Mopar base booster provides it with a wide, stable platform. Adding 3.5″ provides enough height to change 37″ tires. A second base booster can also be used as a wheel chock.
Pro Tip
Although the high lifting, extreme recovery jacks look cool and purposeful mounted to your Wrangler, they are best used by highly experienced off-roaders. One misjudgement or slip with an extreme recovery jack can suddenly turn a temporarily immobilized Wrangler into a dire medical crisis while far from help.
Recovery Tools: Shovel and Axe
The most effective tools for extricating an immobilized Wrangler are often just a strong, high quality shovel and axe. The collapsible and modular shovels and axes are convenient but not always sturdy enough for demanding recovery work. The best recovery tool is a rigid tool dedicated to one task.
Both the Cess C740G shovel and Fiskars X25 axe are sized to be stowable aboard the Wrangler, yet rugged, durable and sharp. The Cess is welded stainless steel and the Fiskars axe head is permanently molded in the handle. These tools and a recovery strap should extricate a recreational off-roader from most situations, without the hazard of the Wrangler falling off a tall, unstable recovery jack.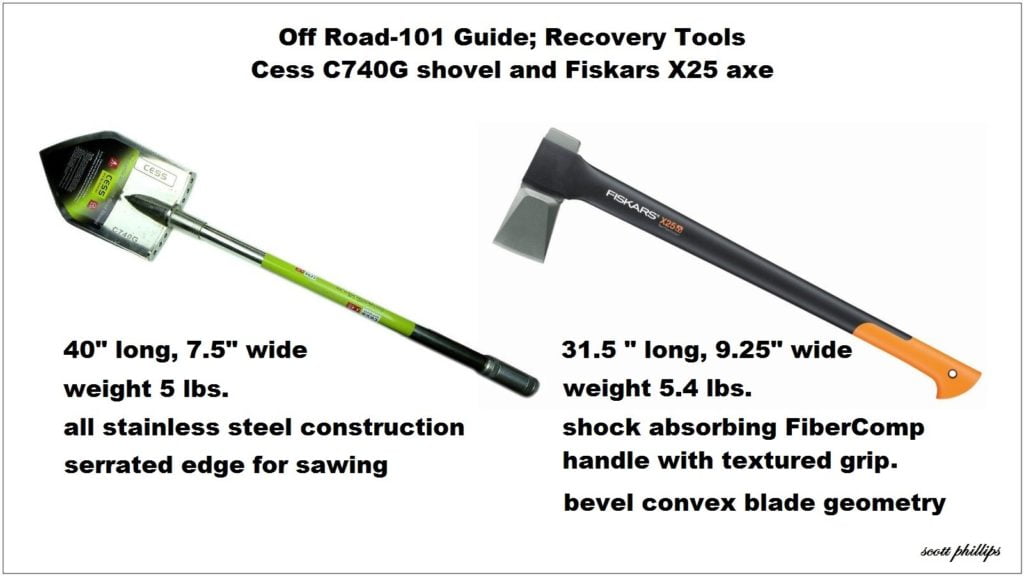 Figure 6. Off Road-101 Guide; Recovery shovel and axe.
Off-Roading Maintenance
In addition to the standard Wrangler Service Schedule, off-road maintenance requires checking fluids and components that are stressed by extreme service and subject to undercarriage damage. When coming off the trail, spray the wheels, wheel wells and undercarriage clean of dirt and mud, so that you can see leaks or damage. It's also critically important to clean the suspension and chassis in the winter, as frozen mud and muck can act like a rock; jamming up springs and breaking moving parts.
Check the tires for gouges and punctures.
Inspect the brake hoses for cuts and cracks.
Check that the brakes are not jammed with stones, mud or sand.
Check the shock dampers for leakage.
Look for bent control arms and broken springs.
Look for fluid leaks in the oil pan, transmission and differentials.
Insure that the air filter and radiator fins are not clogged with dust or mud.
Common Questions
How much deflation is right?
Stock Wrangler tire pressures run about 35 psi to 37 psi. Off road, the tires must be deflated to improve ride quality and increase traction. The appropriate pressure is a factor of vehicle weight, tire size and the softness of the surface. While lower pressure increases the tire footprint and traction, it also limits speed. For instance, low pressure will improve your "float" on sand, but low pressure will limit your speed on an unimproved road. Additionally, on rocks you must have enough pressure to keep the sidewall secure so the tire doesn't deform and break the bead. Below are some general pressures to safely begin:
Unimproved road: 20 psi
Rocks: 15 psi
Mud: 12 psi
Sand: 10 psi
Snow: 15 psi, reducible to 10 psi
CB, FRS or GMRS radio for two-way communication?
Today, of course, your mobile phone is primary for communication. However, if you are off-roading outside of cellular coverage, there are several choices for two-way radio between vehicles. All of these radios are limited by line-of-sight transmission; meaning that their range will be longer across a wide open space and shorter in wooded, hilly areas.
Citizen's Band Radio: Crowded channels and large unit, but good range with vehicle whip antenna and no license required.
Family Radio Service: Low power and short range, but handheld and less interference than CB. No license required.
General Mobile Radio Service: Handheld with more channels and range than FRS, but FCC license required.
| | Citizen's Band Radio | Family Radio Service | General Mobile Radio Service |
| --- | --- | --- | --- |
| Power | 4 watts, 12 watts on Single Side Band | 1/2 watt | 1 to 5 watts |
| Channels | 40 on the HF band | 14 on the UHF band | 22 on the UHF band |
| Frequencies | 26.965 to 27.405 MHz | 462 to 467 MHz | 462 to 467 MHz |
| Antenna | vehicle mounted whip | hand held | hand held |
| Range | 5 to 10 miles | 1 mile | 5 miles |
| License | none | none | 5 year FCC license and $65 fee |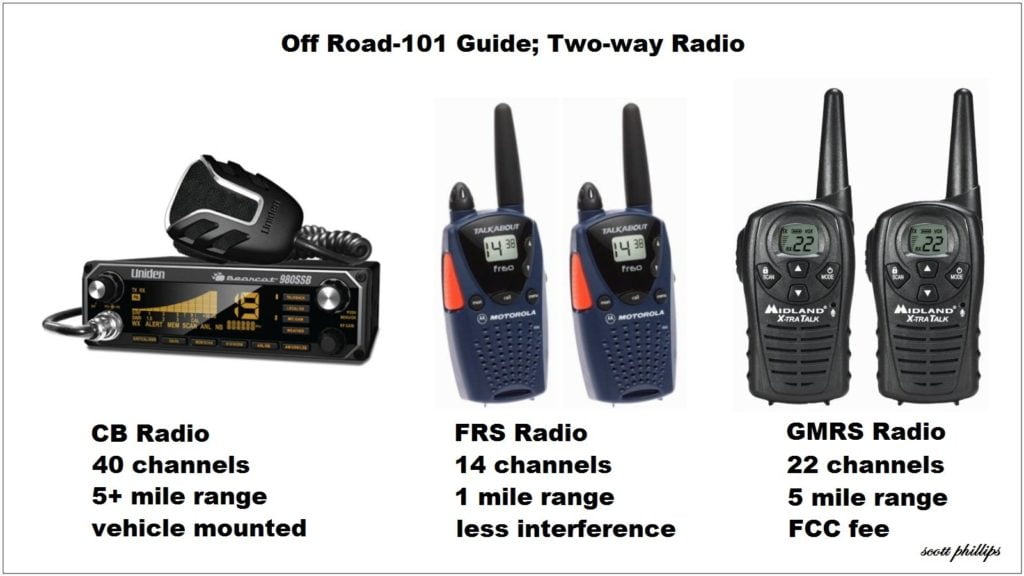 Figure 7. Off Road-101 Guide; Two-way radio.
Common Issues
Wrangler Rubicon Electronic Sway Bar Disconnect Fails to Reconnect
Once disconnected, and often after getting wet, the sway bar will not reconnect and the Sway Bar light flashes continuously.
Have the electronic sway bar assembly replaced under warranty.
Replace the electronic sway bar disconnect motor with the EVO Mfg. No-Limits Manual Disconnect
3.8L Engine Electronic Throttle Control Plug Loose
After rough off-roading, the Electronic Throttle Control (lightning bolt light) illuminates or flashes and the engine stops or enters limp mode.
The ETC connector plug underneath the throttle body has worked loose and simply needs to be reconnected.
Related Discussion