LED headlights can extremely brighten up the road in front of your Jeep Wrangler. Read this guide to learn how you can install it.By Bassem Girgis – November 25, 2015
This article applies to the Jeep Wrangler JK (2007-Present).
Replacing the stock headlights with LED ones is a popular modification for the Jeep Wrangler. Not only is the LED light brighter than the stock headlights, it has also been known to live a lot longer and to grab other drivers' attention by up to 30%. The LED headlights never get hot like the HID, which plays a role in its long life. The replacement procedure is rather simple and requires the removal of some components, but there is no re-wiring needed, which makes this DIY for everybody. After we help you install your LED headlights, keep reading because we also shine a light on some of the most popular brands, so you can choose what fits you, your Jeep, and your budget best.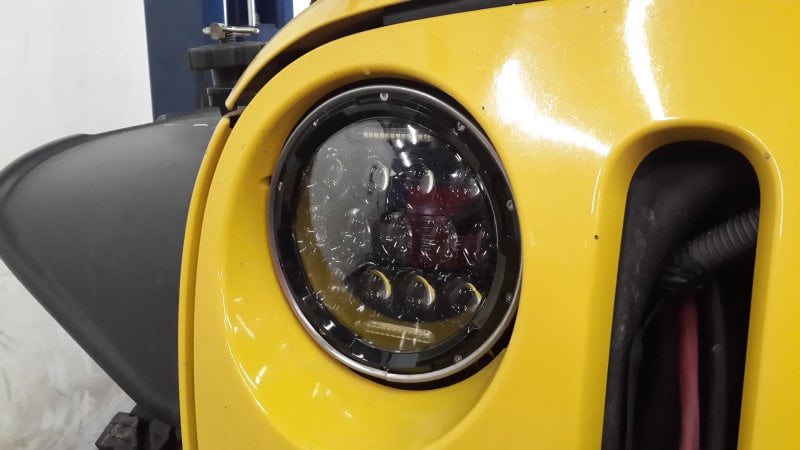 Figure 1. LED headlight.
Table of Contents
How to Install LED Headlight

Materials Needed
LED headlight kit
Flat head screwdriver
Torx screwdriver
Step 1 – Remove grille
Use your flat head screwdriver to remove the six clips on top of the grille. Gently put the screwdriver under the clips and pry it up; the whole clip will come off. Then, turn the turn signal wiring harness down and pull it away from the grille to disconnect. Be sure to do so on both sides of the Jeep. Finally, pull the grille straight out to remove it. Be sure to rest it on a towel or something soft, so you don't scratch it.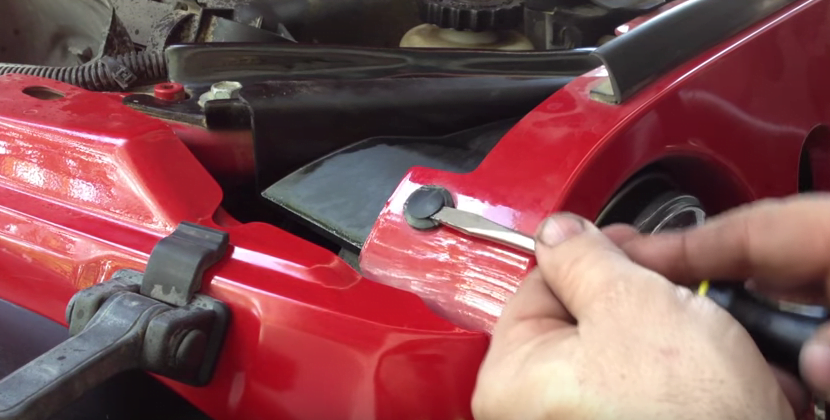 Figure 2. Remove six clips.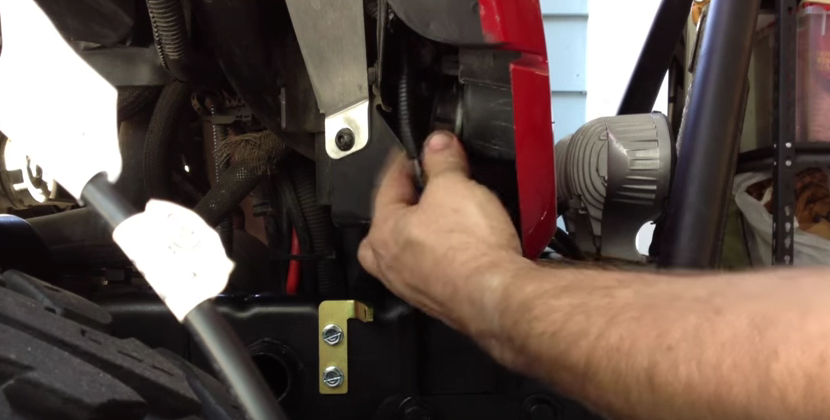 Figure 3. Disconnect turn signal from grille.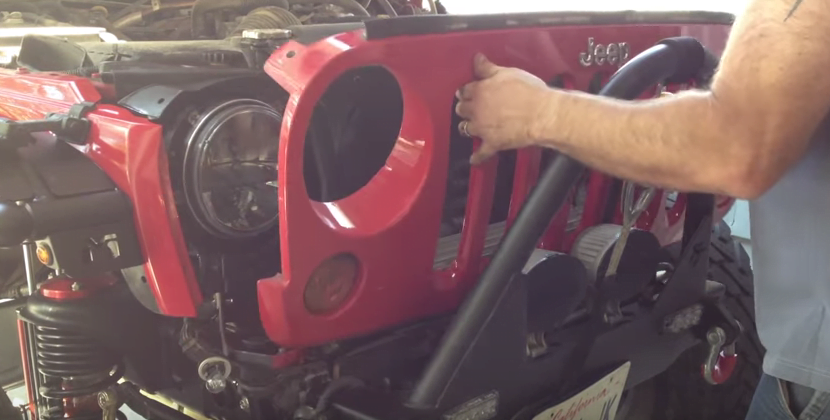 Step 2 – Remove old headlights
Use your Torx screwdriver to remove the headlight. It's held in place by a ring connected with four screws. Remove the screws and the ring, then use your flat head screwdriver to release the wiring harness clip connected to the headlight bulb. Disconnect the wiring harness to remove the headlight.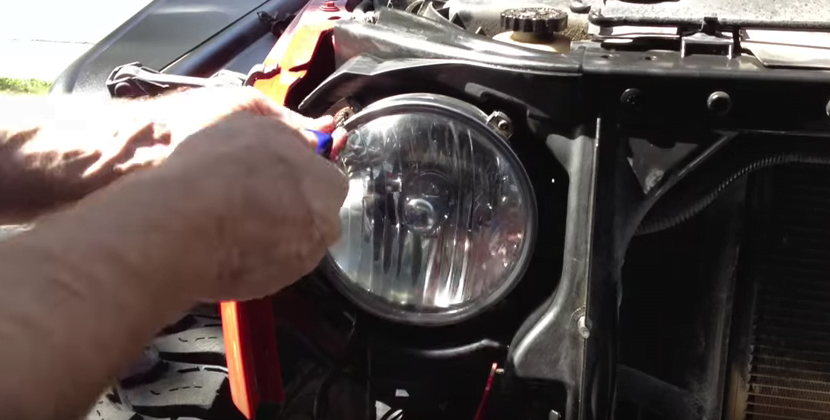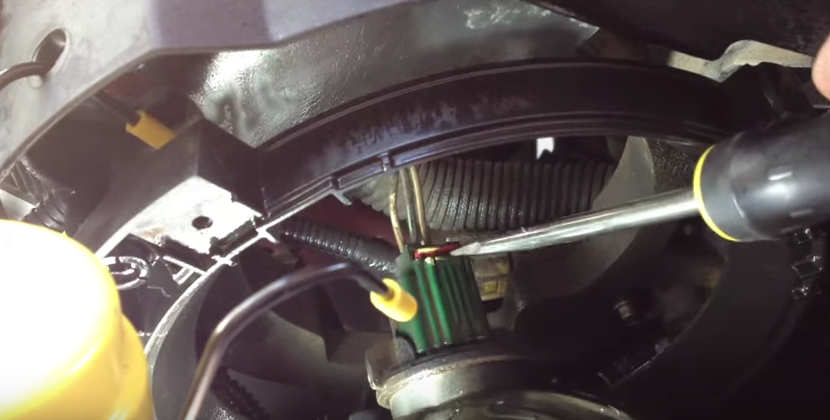 Step 3 – Install new LED assembly
The new kit should come with a wiring harness made specifically for your Jeep. This can be plugged into the headlight wiring the same way the old headlight was plugged. Connect the new harness into the old one, and be sure to press down on the red tap to lock it; the same tap you pried open with your flat head screwdriver. Align the headlight in place, install the ring around it, and tighten the four screws using your Torx screwdriver.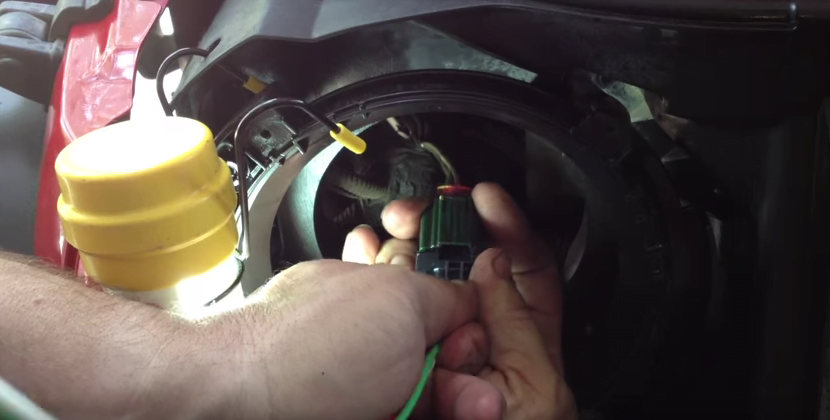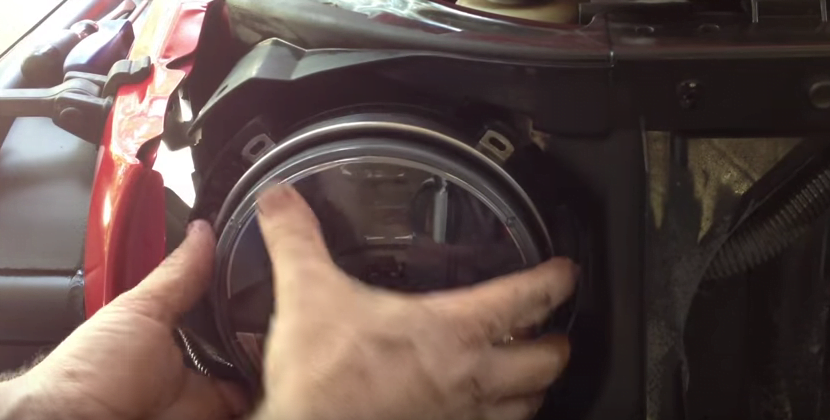 Step 4 – Install grille
Install the grille the same way you removed it. Align it properly with the top holes where the clips go, then insert the six clips in place. Finally, insert the turn signal in the grille hole and rotate it up to lock it.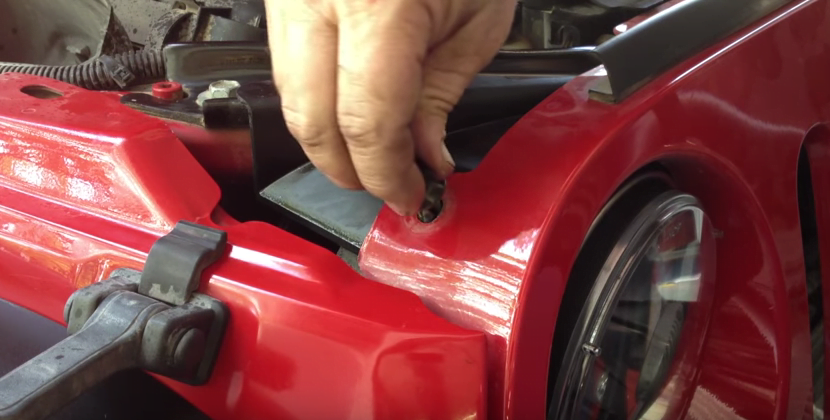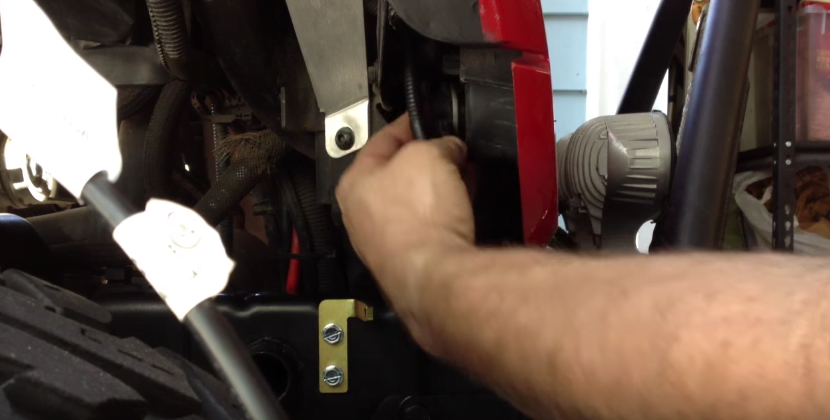 Featured Videos: LED Headlight Installation
LED Headlight Review
The LED headlights come in different shapes and forms for the Jeep Wrangler, and with many different brands and prices, the purchase can often get confusion. The LED headlights will take your Wrangler to a new level, and not only that, but your LED headlights will live much longer than your stock lights. We will shine some light on some of the most popular brands amongst forum users. With this guide, you will learn why these brands are popular, what is the best brand for you as well as your Jeep, and the best companies to design LED headlights.
| | Delta | KC Hilites | Quadratec |
| --- | --- | --- | --- |
| Price | $343 | $500 | $400 |
| Lifespan | 22 Year | 23 Years | 20 Years |
| Installation | Direct Fit | Direct Fit | Direct Fit |
| Illumination | 1,900 Lumens | 1,650 Lumens | 5,000 Lumens |
| Warranty | 5 Years | 23 Years | 3 Years |
Best Quality: KC Hilites

Best Value: Delta
Delta
Price – $343
Lifespan – 22 Years
Installation – Direct Fit
Illumination – 1,900 Lumens
Warranty – 5 Years
Delta is a company that claims their LED headlights will provide a superior lighting over your OEM bulbs. Forum enthusiasts claim the installation for this product was rather simple as expected, and everything aligned together perfectly. Customers stated that this product has tremendously improved their vision down the road. With this being the cheapest product, it is hard to find any complaints about it. These lights are DOT approved and are expected to live longer than your Jeep will. The kits come equipped with everything you need to swap the headlights, including the adapter. Recommended if you're looking for a great increase in light without spending too much money.
KC Hilites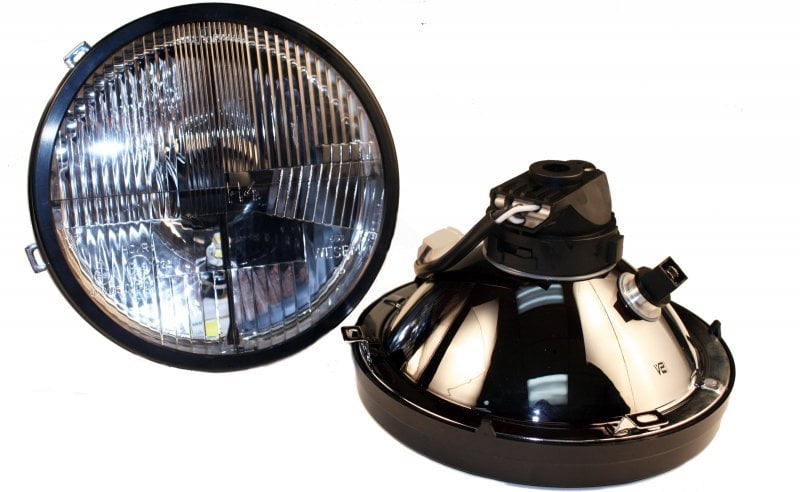 Price – $500
Lifespan – 23 Years
Installation – Direct Fit
Illumination – 1,650 Lumens
Warranty – 23 Years
Another DOT approved product, the KC Hilites is a popular choice amongst forum users. This system is a plug-and-play, so if you think you're not capable of installing it yourself, think again. This product has been known to produce a smooth beam pattern that lights up the off-road terrains nicely. There is a problem, however, this product does not work with Jeep Wranglers using daytime running lights. Even though this product produces less lumens than its competitors, their warranty are almost worth sacrificing the brightness. This American made product is designed specifically for rough and rugged use, so if off-roading is what you're after, this is the product for you. Some customers claimed that they had to make minor adjustments to the aiming. For this price, you're paying mostly for the reputation and great warranty. Recommended if you're looking for a reputable company with a great warranty.
Quadratec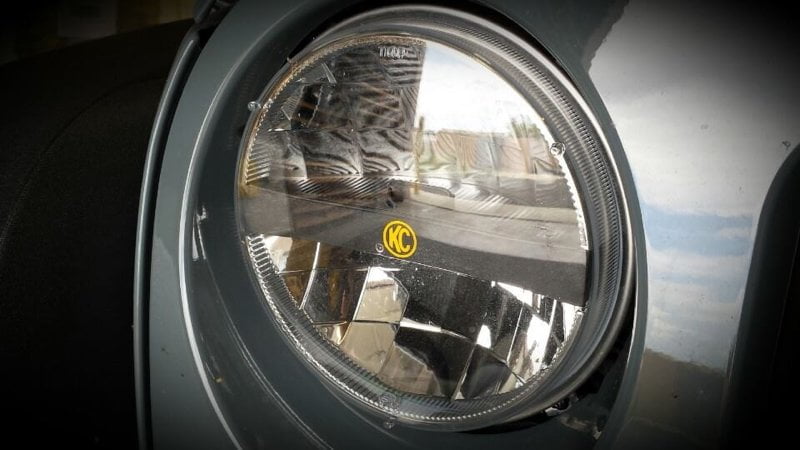 Price – $400
Lifespan – 20 Years
Installation – Direct Fit
Illumination – 5,000 Lumens
Warranty – 3 Years
If brightness is what you're looking for, look no further. This product provides 5,000 lumens, which is more than double most of its competitors. These lamps are designed to produce the most light without using too much electricity. If you're looking for the future, this is it. A lot of customers complain about its poor warranty, especially since they're claiming a very long lifespan; some people just don't think they stand behind their product. The Quadratec's lenses are made out of shatter-resistant polycarbonate, which means when you're off-roading, you don't have to worry about a thing. This product is also a plug-and-play product, which means it'll take you an hour or two and you can enjoy it immediately after. Recommended if you're looking for bright LED headlights.
Related Discussions