There is a big difference between knowing how to tow, and knowing how to correctly tow. Read this guide to learn some tips about towing with your Jeep Wrangler.By Bassem Girgis – November 16, 2015
This article applies to the Jeep Wrangler JK (2007-Present).
Everyone knows the Jeep Wrangler as that ultimate off-road machine, which it is. However, people forget the fact that it can tow. Towing capabilities allow you the freedom to tow anything you may need. You can choose to tow a trailer so you can enjoy having a home in the middle of no where, or you can tow a cargo trailer, which would allow you to move things around easily. However, before towing anything, you need to understand a bit more about your Jeep's towing capabilities, tire pressure, and some other tips that will ensure your towing is done safely.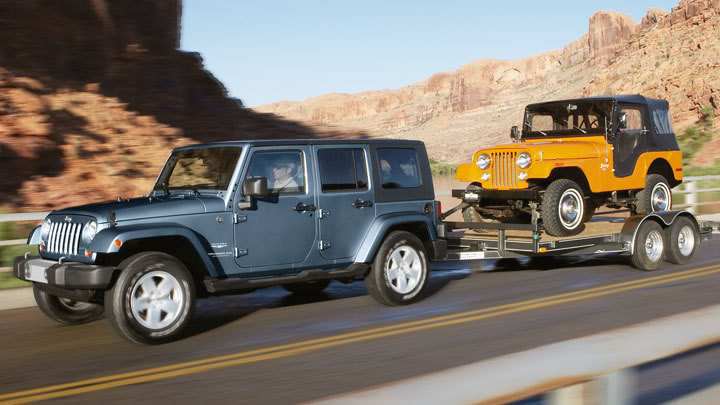 Figure 1. Jeep Wrangler JK.
Scheduled Maintenance
Using your Jeep as a daily driver, an off-road machine, or using it to tow makes for different maintenance intervals. When you use your Wrangler for towing, you can automatically change the fluid change intervals by 2,000 miles. So if you replace your engine oil every 5,000 miles, replace it every 3,000 miles instead. Be sure to always check your transmission fluid and transfer case fluid, as they may burn a lot quicker with a load behind you. Always rotate your tires and check them for unusual wear. If your car is misaligned, your tires will wear quickly. If it's misaligned and you're towing, it will wear out even faster.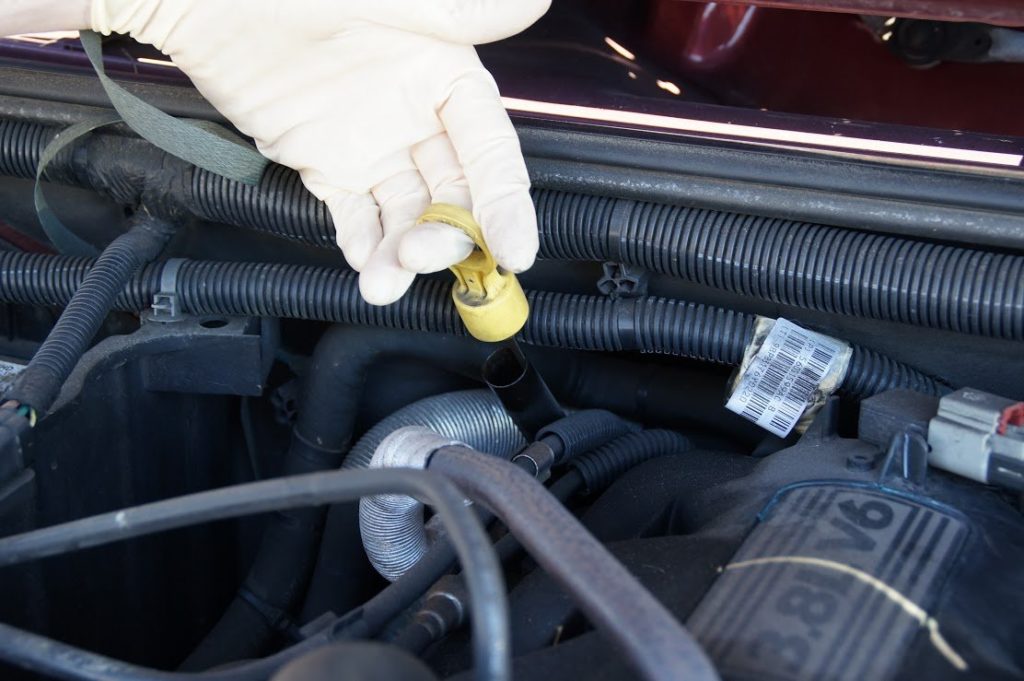 Figure 2. Check fluids more regularly when towing.
Understand Towing Capacity
Before you buy a trailer or before hooking anything to your Jeep, be sure to understand what your Jeep is capable of pulling.
The Jeep Wrangler is capable of towing 2,000 to 3,500 lbs depending on the package you have. Check your owner's manual to know the exact number on your specific Jeep. Always check the trailer you're pulling and be sure you're calculating whatever goes on or in the trailer.
When you're buying a tow hitch, if your Jeep didn't come with one, be sure to get one that can handle up to 3,500 pounds. Note that if the tow hitch is capable of towing 6,000 pounds, it doesn't mean your Jeep can as well. Your maximum towing capacity is 3,500, so never go over it.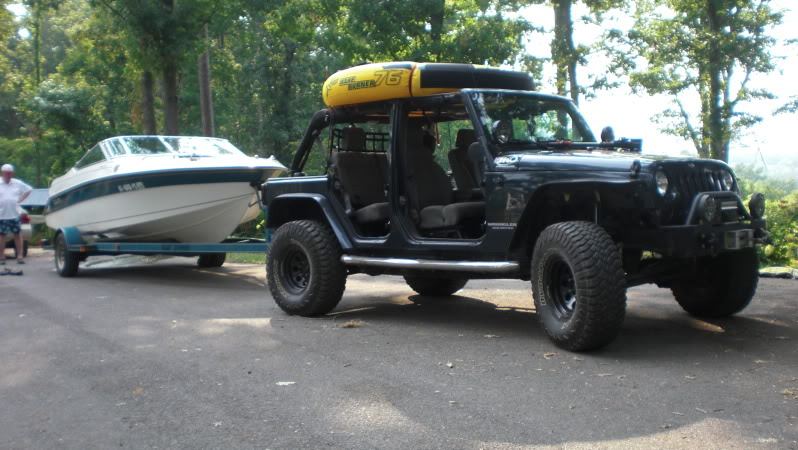 Figure 3. Wrangler's maximum towing capacity is 3,500 lbs.
More Tips
When using your Jeep Wrangler for towing, be sure to connect the trailer's wiring harness to your Jeep's trailer harness, this allows the trailer's lights to turn on; failing to do so could result in a ticket. If your Jeep didn't come with a trailer harness, you can buy one and connect it to your tail light. It's as easy as plugging it and it's ready to go.
Be sure to set your tongue weight correctly. The line between your Jeep and the trailer needs to be straight. If the weight is heavier on the back or in the front, you could experience swaying. The faster you go the more you will sway.
Make sure your anti-sway control is engaged when towing. This helps with the stability when towing a heavy load behind you.
Invest in a sway bar, it's a device that goes between your car and the trailer, which help control the sway better.
Always drive slower when towing, consider that you're burning more fuel, so plan accordingly. Finally, check your owner's manual for the proper tire pressure when towing, you may need to let some air go.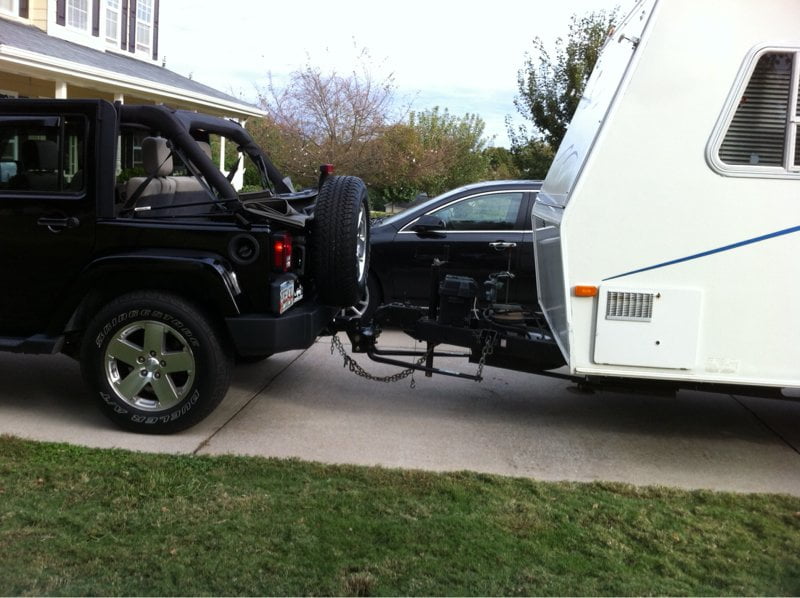 Figure 4. Towing with sway bar attached.
Related Discussions