Is your Jeep Wrangler making a whistling noise? This guide will help you diagnose the issue.By Bassem Girgis – November 19, 2015
This article applies to the Jeep Wrangler JK (2007-Present).
A whistling noise in the Jeep Wrangler's engine is not a normal noise. There are several components that can go wrong and cause the engine to make such noise. A whistling noise can be caused by wind, if your window is down a little, or if your weatherstripping is worn. However, if the whistling noise is coming from under the hood, then it's related to the engine itself, not any exterior parts. Diagnosing this issue is not hard and can be done at home; this guide will help you figure out the issue and shine some light on what you need to do to fix the problem.

Materials Needed
Smoke machine
Flat head screwdriver
Step 1 – Check for vacuum leaks
You could have air leaking.
A small enough hole in one of the vacuum lines could produce a high pitched whistling noise. The vacuum holes are all made out of rubber, so overtime, and depending on the weather conditions, they get worn and start cracking. First, visually check the rubber hoses for any cracks or wears. If you hear the whistling but you can't see any signs of wear, use a smoke machine to blow smoke into the brake booster's line; watch the smoke, if it comes out of one of the lines, there's your crack.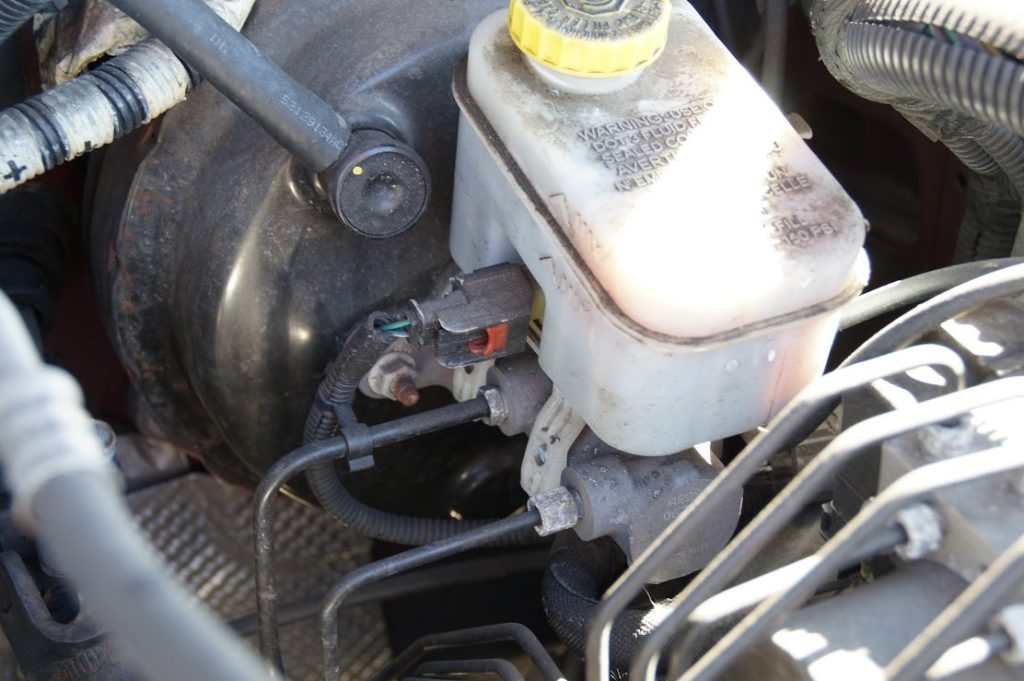 Figure 1. Brake booster's vacuum line.
If there are no vacuum leaks, proceed to Step 2.
Step 2 – Check your serpentine belt
It could be loose or worn.
The serpentine belt has been known to make a whistling and squealing noises when worn or loose. It's located on the front of your engine, connecting various engine components together, so when the engine rotates, it turns the belt with it and provides power to these components. To check it, grab it with your hard and check its tightness. Visually check the belt for any cracks or wears. If the belt is loose, the pulleys will rotate at a different speed than the belt, which will create the noise.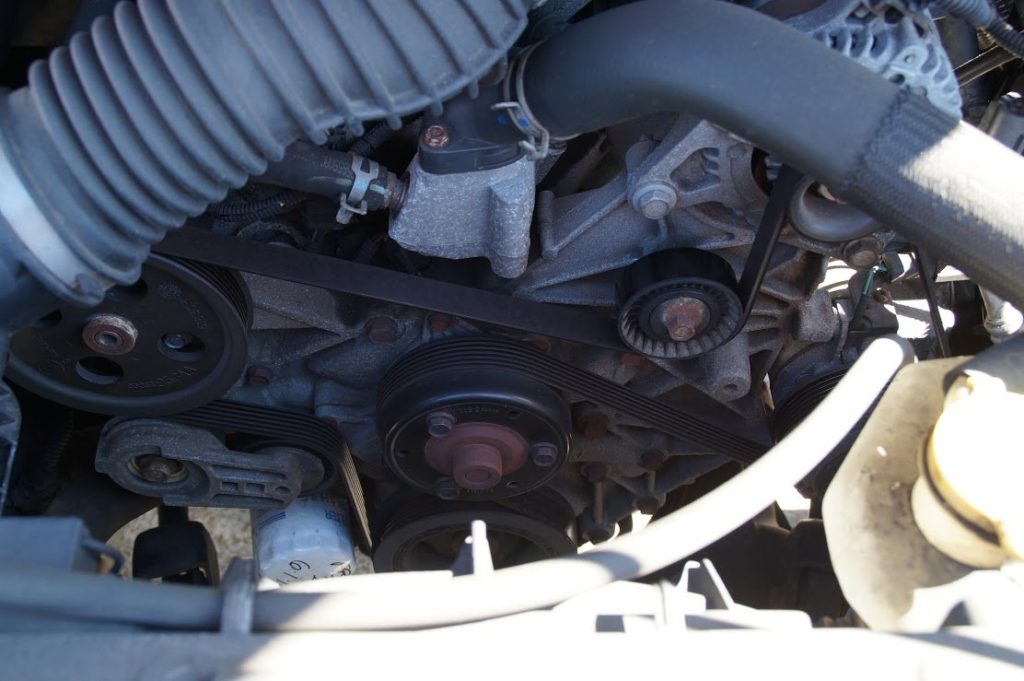 Figure 2. Check the serpentine belt.
If the serpentine belt is tight and in a good condition, proceed to Step 3.
Step 3 – Check the tensioner pulley
It could be faulty.
The tensioner pulley has been known to go bad on the Jeep Wrangler JK. It makes a whistling sound when you step on the gas, mostly at higher speeds. Check the pulley for any signs of wears. Be sure it's smooth and is pulling the belt tightly. Replacing it costs roughly $18 and can be done in 10 minutes.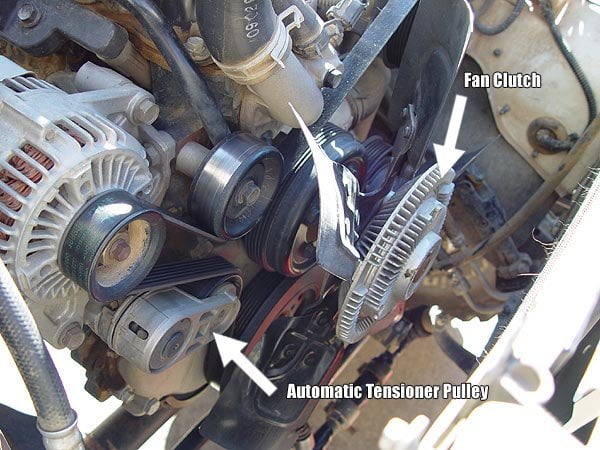 Figure 3. Check tensioner and idler pulley.
If the pulleys are in good conditions, proceed to Step 4.
Step 4 – Check intake duct
It could be clogged.
This happens more often than it should, where something gets stuck in the intake duct, and sometimes as small as a leaf, but it gets positioned perfectly where it makes the whistling noise. Use your flat head screwdriver to loosen the clamps on the air duct going from the air box to the throttle body. Make sure there is nothing stuck in between it. Also, open the air box and check the air filter, be sure nothing big is stuck in there that could create a whistling noise.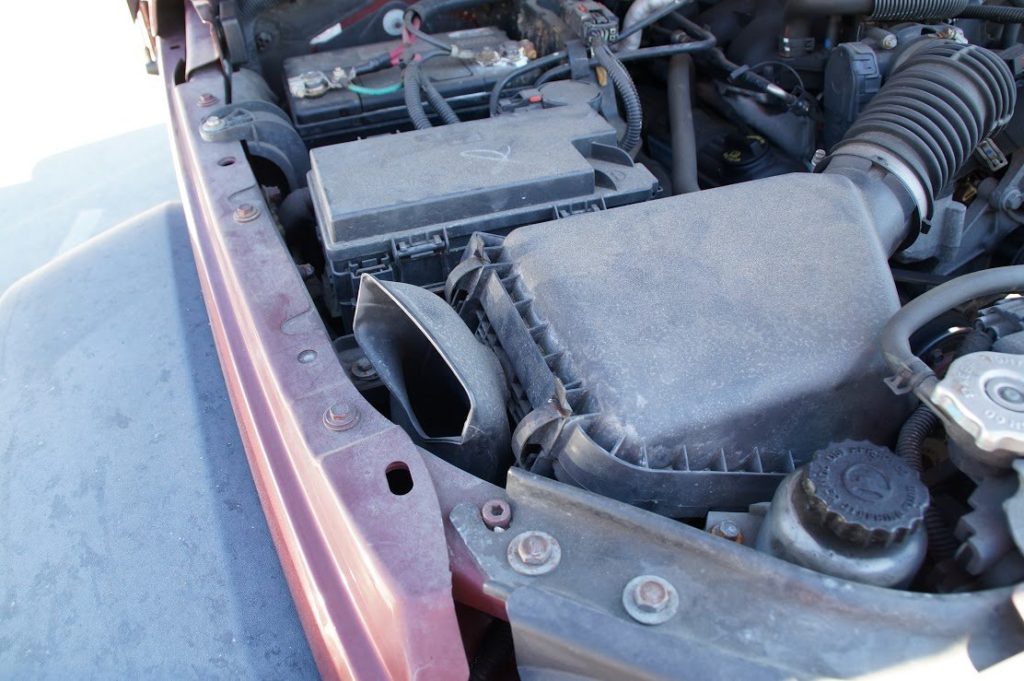 Figure 4. Check air box.
Related Discussions